Welcome to the Vance Center eNotes, where you can read about our organization's latest news and developments.

Right to a Healthy Environment Wins Key Judicial Recognition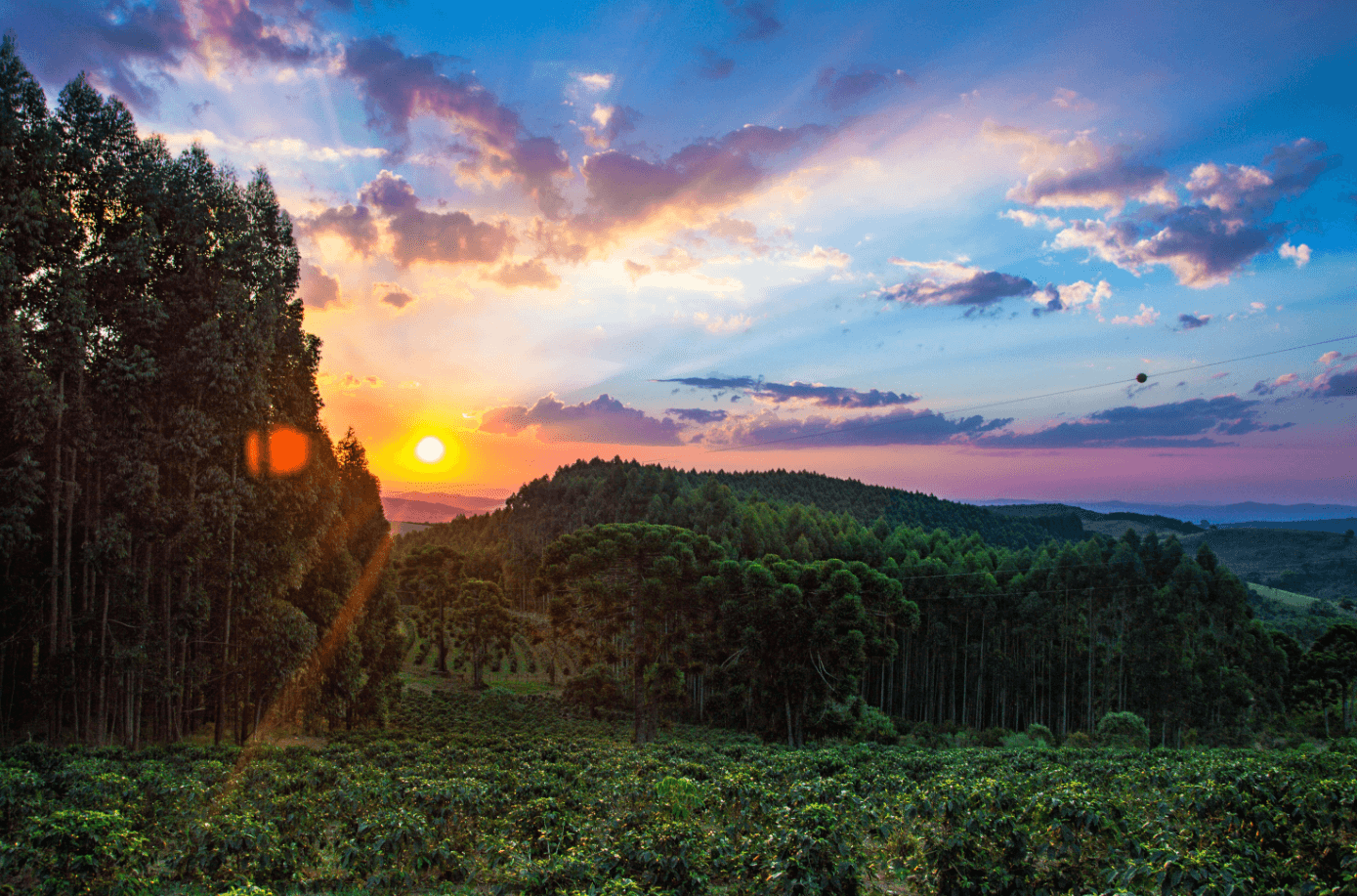 Photo Credit: Caio Resende
The Inter-American Court of Human Rights has issued a landmark Advisory Opinion in response to Colombia's petition concerning the application of human rights law to large-scale infrastructure projects in the Caribbean. Colombia sought the opinion out of concern for potential environmental devastation from Nicaragua's proposed construction of a trans-oceanic canal and its offshore oil drilling.
In the opinion, the Court for the first time recognized the right to a healthy environment, which it deemed an individual and collective right protecting present and future generations. The decision, taken in November and published (so far only in Spanish) in February, characterized the right to a healthy environment as "fundamental to the existence of humanity" and enumerated key duties of States to protect that and other environment-related rights.
Astrid Puentes, co-director of AIDA, which filed an amicus curiae brief in the case with the assistance of the Vance Center Environment Program and the Mexican office of the law firm Haynes Boone, commented that "this decision will be used as a tool to strengthen ongoing litigation on human rights and the impact of climate change nationally and internationally."[1] The concept of the right to a healthy environment and its connection to human rights is not new, but it has not been widely applied by the courts.
The opinion noted the impact of climate change on the effective enjoyment of human rights, particularly for the most vulnerable populations, such as indigenous peoples, children, and those living in extreme poverty. Importantly, it ruled that a country's duty to protect these rights does not stop at its own borders, but encompasses extraterritorial obligations (ETOs).
States, according to the Court, have a duty under the Inter-American Convention to protect human rights from environmental impacts caused by activities under the jurisdiction or control of the State, even when the harms fall outside their territory. The obligation of States to respect the rights to life and personal integrity in relation to environmental protection requires:
Avoiding causing "significant" environmental damage in and outside their territory, for which they must regulate, supervise and monitor activities that could cause harm

Ensuring, among other things, the realization of effective and independent environmental impact studies, as well as mitigation and contingency plans for potential damages

Cooperating with other States and providing them with information regarding risks to their natural environment

Applying the precautionary principle to protect the rights to life and personal integrity due to serious and irrevocable environmental degradation, even when scientific uncertainty exists

Guaranteeing the rights to public participation, access to information related to potential environmental harms, and access to justice in decision-making that could affect the environment.
---

The Vance Center Pursues Business and Human Rights Initiatives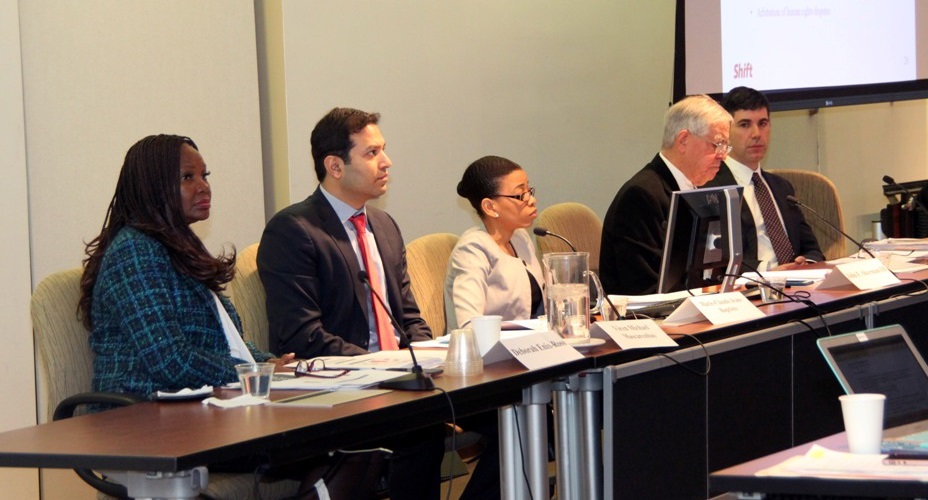 Photo Credit: Catherine Favorite
The Vance Center recently hosted the New York City Bar Association's first Continuing Legal Education program on the fast-developing practice area of business and human rights. "Business and Human Rights – What Do They Mean for Lawyers?" convened a panel of five law firm and NGO practitioners and attracted a large audience.
Until recently, business and human rights rarely shared the same stage or page. Many major companies today, however, are facing squarely the impact of their business activities on human rights, and law firms are specializing in this new field. The Vance Center in 2016 launched its business and human rights program, which has assisted international NGOs and joined in organizing conferences (see below).
The UN Human Rights Council in 2011 adopted the United Nations Guiding Principles on Business and Human Rights to guide companies in this changing landscape. The UNGPs provide a global standard for preventing and addressing the risk of adverse impacts on human rights linked to business activity, based on a three pillar framework: a) States' obligation to respect, protect and fulfill human rights and fundamental freedoms; (b) the role of business to comply with all applicable laws and to respect human rights; and (c) the need for rights and obligations to be matched to appropriate and effective remedies when breached. The UNGPs have become "the global authoritative standard, providing a blueprint for the steps all States and businesses should take to uphold human rights"[1] and apply to all business enterprises and law firms.
The CLE program faculty included: Lee Caplan (Partner, International Arbitration and Dispute Resolution, Arent Fox), Deborah Enix-Ross(Senior Advisor, International Dispute Resolution, Debevoise & Plimpton), Viren Mascarenhas(Partner, International Arbitration and Litigation, King & Spalding), and John Sherman III(General Counsel, Senior Advisor and Secretary, SHIFT) with Vance Center Programs Director, Marie-Claude Jean-Baptiste, moderating.
Sherman kicked off the presentation by introducing the UNGPs, including the elements of the State duty to protect human rights, the corporate responsibility to respect human rights, and the necessity of access to remedies.

Enix-Ross discussed the application of the UNGPs to lawyers and law firms, including the role of bar associations.

Caplan led participants through a landmark business and human rights case study regarding the Barrick Gold Corporation's operation in Papua New Guinea.

Mascarenhas addressed the role of alternative dispute resolution mechanisms for business and human rights, as well as implementing BHR principles within law firms.

The NYC Bar's Alternative Dispute Resolution Committee, Corporation Law Committee, and International Human Rights Committee co-sponsored the event. It will be available on the NYC Bar Association's digital CLE library in coming weeks for on-demand streaming.

The Vance Center's Human Rights Program has engaged in a number of business and human rights projects in recent years:.

In 2016, it co-sponsored a conference "

Business and the Bar: Lawyers, Rights and Remedies

" at the Palais des Nations in Geneva. The conference focused on the Third Pillar of the UNGPs, access to remedies, and addressed the role that lawyers, law firms, bar associations and companies can play in ensuring access to remedies when people are harmed by business activities.

The Vance Center has worked with Human Rights Watch and the International Committee of the Red Cross on a number of business and human rights pro bono projects and is exploring closer collaboration with the U.N. Office of the High Commissioner for Human Rights and the U.N. Global Compact on this issue.

The Vance Center is also a part of a working group examining how the New York City Bar Association can engage more effectively with the UNGPs.

Vance Center Programs Director Marie-Claude Jean-Baptiste plans to lead a workshop on the role of Alternative Dispute Resolution in resolving business and human rights disputes at a conference next month in Haiti with a U.S. law firm representative.

African Legal Fellows Present to Two Host Firms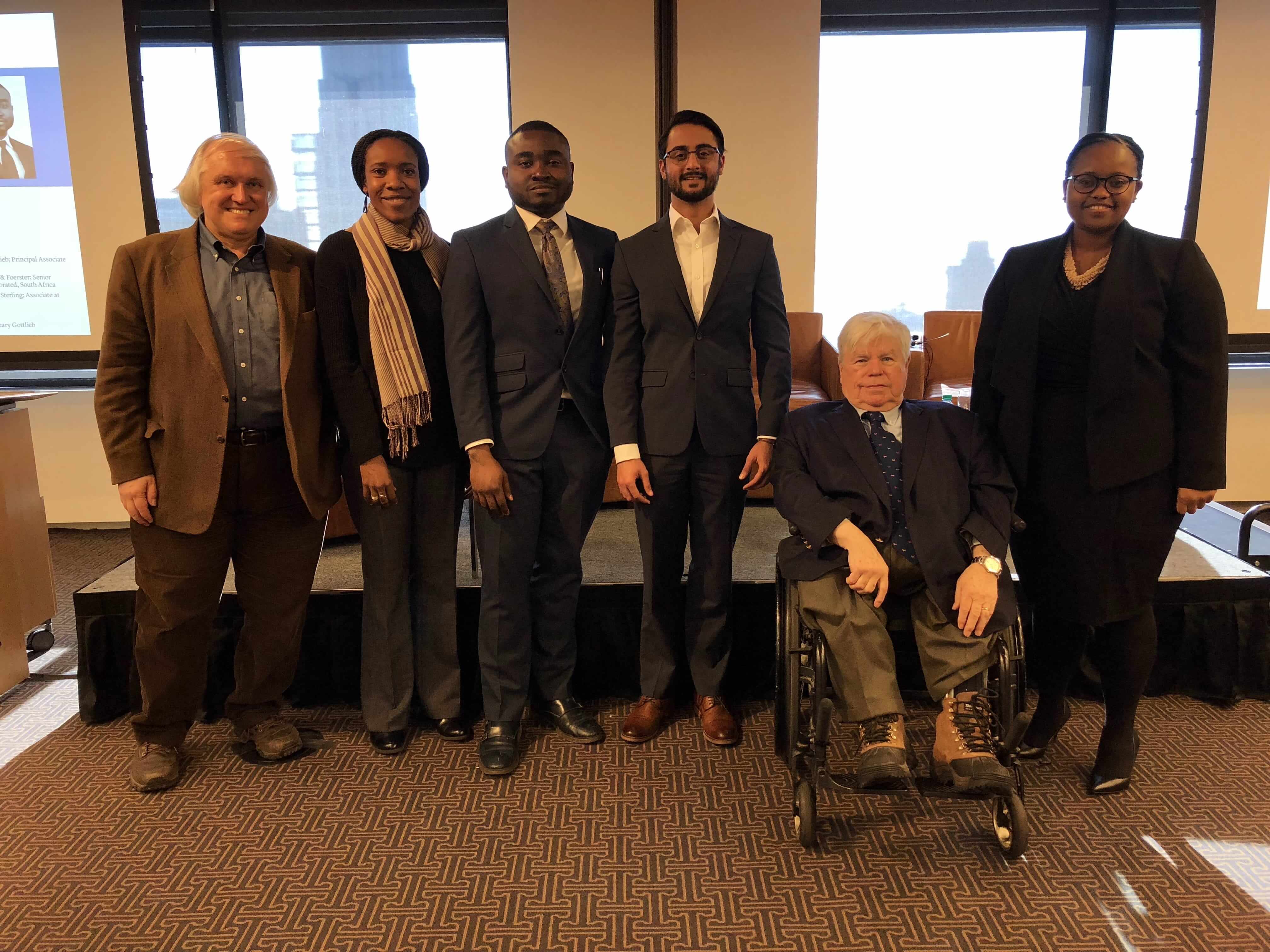 Photo Credit:Karina Benzaquen
Vance Center African Legal Fellows Naeem Hirani (Anjarwalla & Khanna, Kenya), Mbali Khumalo (Bowmans, South Africa), and Opeoluwa Osinubi (Olaniwun Ajayi, Nigeria) described the legal professions in their home countries and their perspectives on New York practice at panel discussions at Cleary Gottlieb Steen & Hamilton and Shearman & Sterling where Hirani and Osinubi respectively are working. Both events attracted audiences of more than fifty partners, associates, and staff from the firms, as well as others.
Vance Center Committee member and Cleary partner Michael Volkovitsch, moderating the Cleary panel, asked the Fellows to highlight some of the lessons learned from practice in different jurisdictions, including about pro bono practice. "There is a large interest in serving communities," Khumalo said, describing the 24-hour-a-year pro bono requirement in South Africa and her firm's 150-hour requirement. In his closing remarks, Evan Davis, Senior Counsel at Cleary and a co-founder of the Vance Center and its African Legal Fellows program, marveled at how the program has grown to have a larger impact than he had ever imagined.
Shearman & Sterling associate Yaw Asare moderated the panel at his firm, after Vance Center Committee members Antonia Stolper of Shearman and Inosi Nyatta of Sullivan & Cromwell made introductions. Stolper described the Vance Center's role in providing legal representation to civil society organizations and its work promoting diversity in the profession. Nyatta, in turn, spoke about some of the 48 alumni/ae Fellows from Kenya, Nigeria, and South Africa, many of whom have taken on leadership roles in the private sector.
The Fellows spoke about emerging issues and business opportunities on the continent while emphasizing the important role lawyers play in promoting democracy and the rule of law. Osinubi said about Nigeria, "lawyers still feel a responsibility to speak truth to power." Similarly, reflecting on recent events in Kenya after the nullification of the presidential election last year, Hirani asserted, "it is important not to take for granted the role of lawyers as a conduit for justice."
Vance Center Mexico City Conferences Coming Soon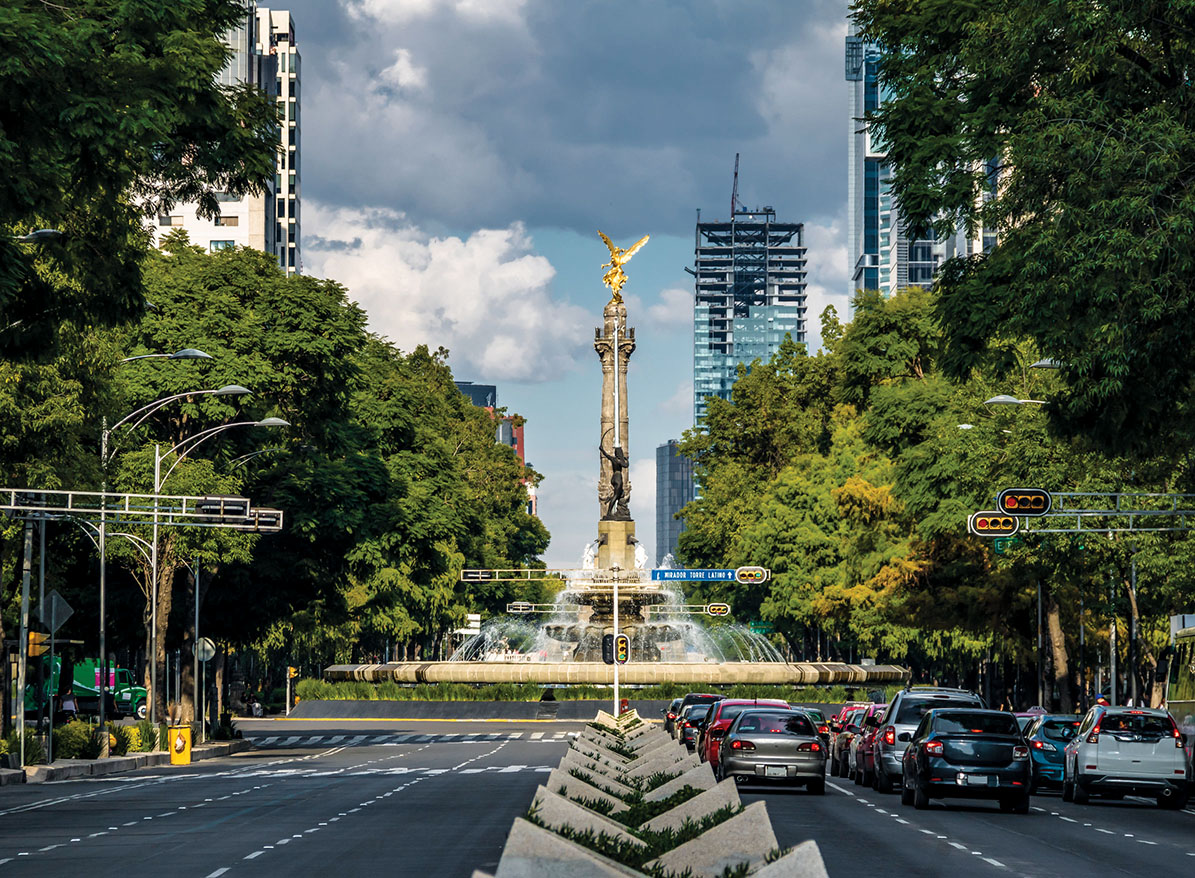 The 2018 Pro Bono Conference. The Vance Center and the Pro Bono Network of the Americas are co-sponsoring the Network's first annual Latin America Pro Bono Conference on March 12-13. The Fundacion de la Barra Mexicana, Appleseed Mexico, and Centro Mexicano Pro Bono are co-hosting the conference, to be held at Torre Virreyes in the Polanco neighborhood of Mexico City. Leaders from the law firm, nonprofit, and academic sectors will explore strategies to strengthen pro bono and other collaboration in support of the rule of law and human rights amidst the Western Hemisphere's current tumultuous times. Panels and workshops will include (1) protecting vulnerable populations; (2) combating corruption and encouraging ethical practice; (3) promoting human rights in business transactions; and (4) extraordinary mechanisms of accountability. The leadership of the Pro Bono Network of the Americas also will meet to strategize about bolstering current operations and expanding to new countries in the region. To see the full list of confirmed speakers and register for this event, click here.
Women in the Profession (WIP). Just after the pro bono conference, the international steering committee of the Vance Center's Women in the Profession program will hold a conference and networking event for women attorneys throughout the Americas. Topics will include overcoming barriers to advancement within the legal profession and identifying the organizational and business value of diversity. The scheduled keynote speaker is Irene Espinosa, Deputy Governor of the Mexican Central Bank. Click here to see the agenda and to register for this limited-capacity event.
The Lawyers Council for Civil and Economic Rights.Council members will participate in the pro bono conference and then meet separately to move forward with the Council's anti-corruption and civil-society-strengthening agendas. Initiatives currently include producing a legal guide to forming civil society organizations in countries experiencing electoral change, and protecting the use of social media that identify and condemn corrupt activity. The Council currently consists of 18 leading legal practitioners from thirteen Latin American countries and the United States with active experience as leaders of civil society in their respective countries.

How the Vance Center Provides Pro Bono Representation
The New York City Bar Association has published an explanation of the Vance Center's particular approach to providing pro bono representation: co-counseling. As Vance Center Executive Director Alex Papachristou explains, the approach involves Vance Center lawyers collaborating actively with law firm lawyers in a range of ways, from simply making sure that the work gets done on time to sharing in the substantive work. Thus, 8 Vance Center lawyers over the course of the year team up with more than 550 law firm lawyers to assist more than 50 clients with more than 100 legal matters. Clients keep coming back to the Vance Center, which arranges help from the same or different law firms and thus acts much like the clients' general counsels. Click here for the full text.

Vance Center Client Receives Prestigious Award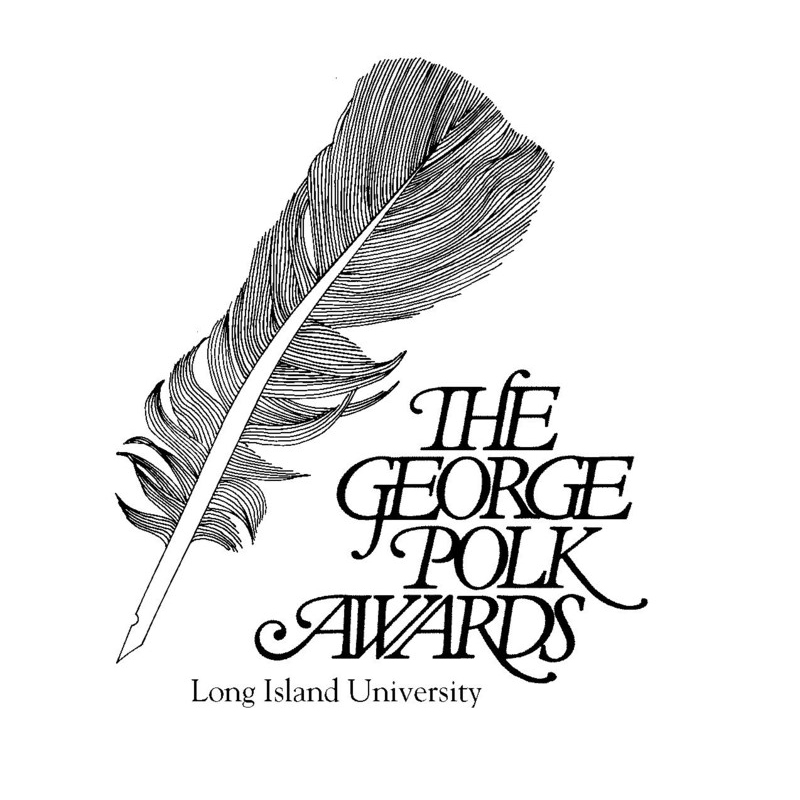 Photo Credit: LIU.edu
The International Consortium of Investigative Journalists won the George Polk Award for Financial Reporting, based on its publication of the so-called Paradise Papers, a series of stories of suspect offshore financial activities, relying on 13.4 million corporate records which ICIJ obtained and shared with partner media organizations around the world. The Vance Center assisted ICIJ to become an independent nonprofit organization in 2017 and continues to advise it on a wide range of legal issues. In 2017, ICIJ won the Pulitzer Prize for Explanatory Journalism, as well as the George Polk Award for Financial Reporting, based on its publication of the so-called Panama Papers.

The Vance Center Welcomes Human Rights Program Intern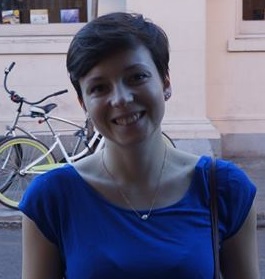 Alice Murgier
Alice Murgier has begun an internship in the Vance Center's Human Rights and Access to Justice Program. With a law degree from Université Paris Ouest, Ms. Murgier graduated from the International Human Rights LLM program at Northwestern University School of Law. While there, she did field work in health and human rights and refugee law in Mali and Malawi for Northwestern's Human Rights Clinic. Before joining the Vance Center, Ms. Murgier worked at Greenpeace International on litigation concerning freedom of speech and environmental law. She previously worked with the UN High Commissioner for Refugees on the organization's monitoring and evaluation policy, at the Cambodia Tribunal Monitor in Phnom Penh, and at Sullivan and Cromwell on white collar crime.