Welcome to the Vance Center eNotes, where you can read about our organization's latest news and developments.
Vance Center and ASIL Host Former Guatemala Attorney General


The Vance Center and the Transitional Justice and Rule of Law Interest Group of the American Society of International Law (ASIL) recently welcomed Guatemala's former attorney general Claudia Paz y Paz as a special guest at ASIL's 2016 Annual Meeting Gala Reception.  ASIL members and guests attending the Gala at the National Building Museum in Washington, DC had an opportunity to meet Dr. Paz y Paz and discuss her work spearheading the historic trial of former dictator Efrain Ríos Montt and paving the way for the corruption charges against the former President and Vice-President of the country.  Dr. Paz y Paz also shared her insights on the future of the rule of law in Guatemala and how Guatemala's experience may affect transitional justice and anti-corruption efforts in the region. 
Dr. Paz y Paz was Guatemala's first female Attorney General. In 2012, she brought charges of genocide, among others, against Ríos Montt and his intelligence chief for their role in the massacres of Ixil Mayans in the 1980s. This was the first time that any nation brought such charges against its own former leader.The lengthy trial resulted in a conviction; however, within ten days Guatemala's Constitutional Court annulled the conviction on technical grounds and left the charges pending.
Dr. Paz y Paz also successfully prosecuted four Guatemalan military officers for the 1982 Dos Erres massacre of 200 villagers during Guatemala's brutal civil war; the first-ever prosecution for a civil war era crime. Dr. Paz y Paz also led a coordinated effort to purge corrupt officials in both the police and the judicial system and has worked extensively on improving women's rights in Guatemala.  She is credited with reducing violence in her country.
Vance Center Meets State Department's New Anti-Corruption Emissary for the Western Hemisphere
 
Ambassador Mari Carmen Aponte recently visited the Vance Center to describe her new role as Senior Advisor in the U.S. Department of State's Bureau of Western Hemisphere Affairs where she works with U.S. embassies in the region on the issues of rule of law, governance and anti-corruption.  Vance Center staff and Committee members related the extensive anti-corruption work that the Center is pursuing with several clients. 
Vance Center Staff and Committee Member Robert Cusumano with Ambassador Mari Carmen Aponte
(From Left: Marie-Claude Jean-Baptiste, Indira Murillo, Alexander Papachristou, Ambassador Mari Carmen Aponte, Robert Cusumano, and Susan Kath)
Photo Credit: Karina Benzaquen 
As Aponte described, the State Department has established her role in recognition of the growing prevalence and significance of corruption in the Americas and in an effort to focus the government's response on strengthening the rule of law and good governance practices.  She is communicating with U.S. ambassadors throughout the region individually, as well as meeting with them together, to expand on programs supporting anti-corruption investigations and prosecutions.
The Vance Center works with Transparency International and other international NGOs in various anti-corruption initiatives in Latin America and elsewhere.  Law firms in the United States and Latin America have joined the Vance Center's lawyers to support Transparency International's Unmask the Corrupt campaign and have paid particular attention to issues in the Dominican Republic and Panama.  The Vance Center additionally has focused attention on the genocide trial of former Guatemalan leader Efrain Rios Montt as an example of the testing of the rule of law.
Aponte previously served as U.S. Ambassador to El Salvador where she said she focused on expanding crime prevention and human rights, among other issues.  When Vance Center Programs Director Marie-Claude Jean-Baptiste described pro bono support that the Vance Center has given to the Salvadoran NGO ALDES on strengthening protection of LGBT rights, Aponte agreed that ALDES has accomplished remarkable results.  She described her own efforts as ambassador to strengthen LGBT rights in El Salvador, as part of the U.S. State Department's global policy.  
Vance Center Committee Member Honored by Key Client

Vance Center client Pure Earth at its recent Benefit Bash honored Vance Center Committee member and Freshfields partner Timothy Wilkins for leading a key pro bono project of the Vance Center.  Wilkins and his law firm colleagues advised and assisted Pure Earth in establishing the Global Alliance for Health and Pollution as an international foundation, registered in Switzerland.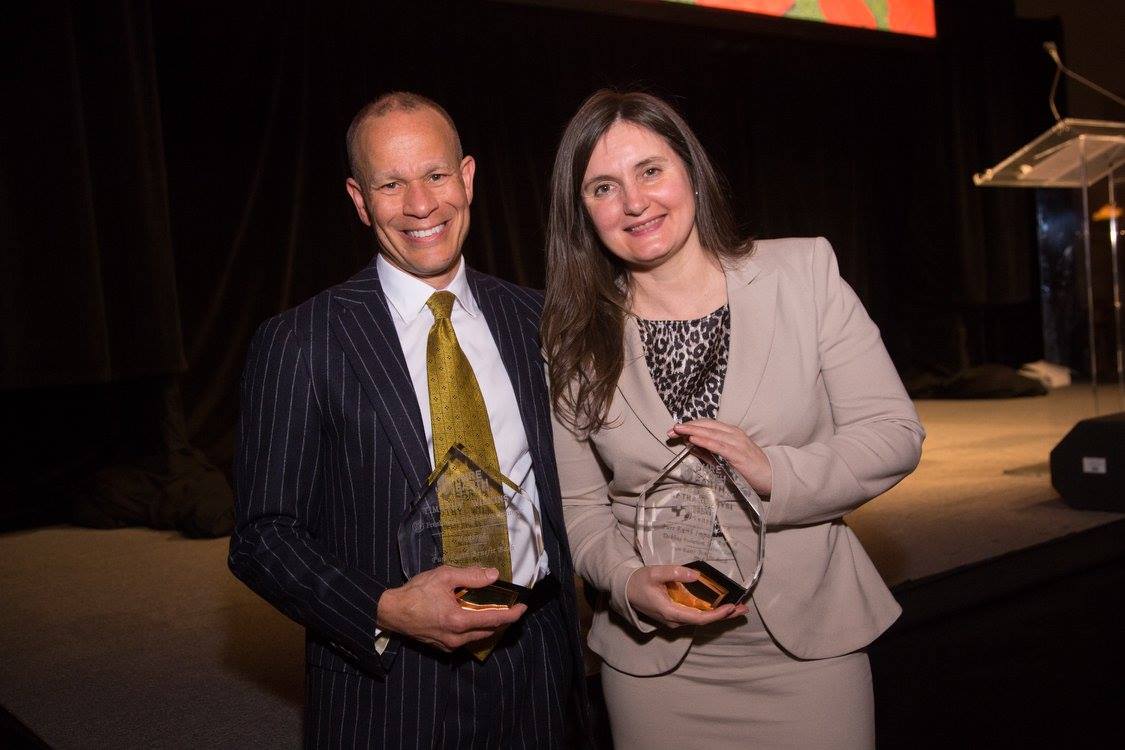 Vance Center Committee Member Timothy Wilkins (left) and Nathalie Gysi, honorees.
Photo Credit: PureEarth
Pure Earth identifies and remediates toxic pollution sites worldwide that poison an estimated 200 million people.  The Global Alliance has been an informal gathering of international governmental organizations, including the World Bank, the European Commission, the Asian Development Bank, and national environment ministries, among others, which Pure Earth organized to participate in implementing its projects at the governmental level. 
Pollution is the world's leading killer, but has received little recognition and little response, while HIV/AIDS, malaria, and tuberculosis have attracted attention and resources.  Pure Earth nearly single-handedly has sought to rally the international community and national governments to address toxic pollution in particular.  Mercury,  lead, and other lethal chemicals too often poison poor people engaged in artisanal mining of gold, recycling of car batteries and electronics, and tanning leather.  Children suffer the most from working alongside parents or simply living amidst the pollution.
Wilkins and his colleagues over several months analyzed and determined how best to provide the Global Alliance with the right legal structure to strengthen its capacity to support Pure Earth in addressing toxic pollution. For these efforts, Wilkins won Pure Earth's gratitude and honor.  The Vance Center salutes and thanks him as well.
Vance Center Publishes Annual Report
 
The 2015 Vance Center Annual Report is out!  Full of photos and facts, it recounts the programs and achievements of our organization over the recent year.  You can find the report here.
Vance Center says Farewell and Thanks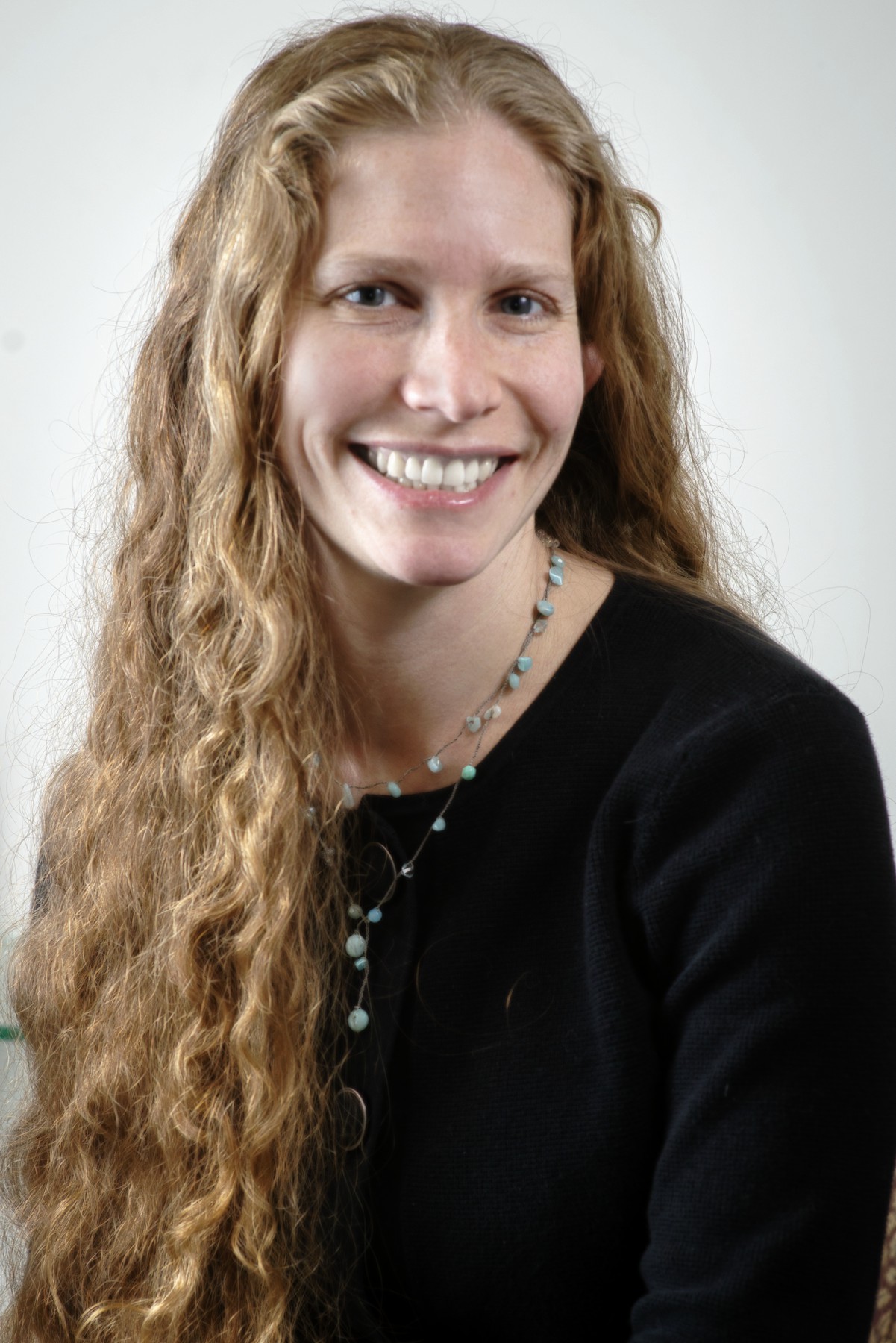 Vance Center Staff Clea Bowdery 
Photo Credit: Robin Dahlberg
Vance Center Environment Program staff attorney Clea Bowdery leaves our team this month after nearly 5 years of invaluable achievement.  The founding staff member in the Environment Program, Bowdery helped conceptualize and organize our pro bono representation program.  She herself has represented environmental organizations great and small on both highly local and multi-jurisdictional regional projects.  Her clients have ranged from The Nature Conservancy to Futaleufu Riverkeeper, and she has provided analysis of best practices worldwide for protecting coral reefs and specific technical advice on establishing water funds.  She has collaborated with dozens of lawyers worldwide and often led the vital effort to synthesize input from diverse sources.  Bowdery has been a key team player in the Vance Center's strategic planning and expansion.  Her colleagues offer great gratitude and very best wishes for her new endeavors