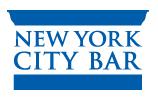 Preventing and Responding to Atrocities:
The Responsibility to Protect, International Law, and the Case of the Central African Republic
As the world prepared to usher in a new century, then-United Nations Secretary-General Kofi Annan posed a question to the General Assembly that would have profound impact: how do we reconcile the principle of non-intervention in state sovereignty with the need to protect populations from the most horrific crimes known to humankind? During the World Summit in 2005, all heads of state and governments took action to address that question and unanimously endorsed a Responsibility to Protect (RtoP) populations from genocide, war crimes, crimes against humanity and ethnic cleansing. Ten years have passed since that historic commitment. We have achieved many positive developments in promoting this emerging norm. However, challenges remain for the effective implementation of the Responsibility to Protect as a tool for the prevention of and response to atrocities.
On September 10th, 2014, the International Coalition for the Responsibility to Protect, the Cyrus R. Vance Center for International Justice and the Council on International Affairs of the New York City Bar Association will hold an event at the New York City Bar Association on the Responsibility to Protect. Featuring experts from civil society and the United Nations, the event will examine the relationship between the Responsibility to Protect and existing international legal doctrine, as well as the practical application of RtoP in conflict situations, such as the ongoing crisis in the Central African Republic.
Please find the program agenda here.
Please find Speakers' biographies here.
Admission is free and open to the public. RSVP at This e-mail address is being protected from spambots. You need JavaScript enabled to view it .
The International Coalition for the Responsibility to Protect (ICRtoP) is a global network of civil society organizations dedicated to advancing RtoP at the international, regional, sub-regional and national levels. For the past ten years, ICRtoP has worked to build a constituency of civil society support for the norm, and the Coalition now has members representing every region, and working in a wide range of sectors including women's rights, conflict prevention, human rights, genocide prevention, and international and regional justice.