The Vance Center Co-Hosts Film Screening and Panel Discussion on Uganda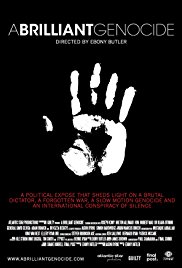 The Vance Center and the African Affairs Committee at the New York City Bar Association recently hosted a multi-media event entitled A Brilliant Genocide. The event featured the screening of a film by that name, which details atrocities committed by Uganda's President Yoweri Musevini and his army against the Acholi people under the guise of crushing a rebellion by Joseph Kony's Lord's Resistance Army.
Following the screening, there was a panel discussion with Helen Epstein, author of Another Fine Mess: Uganda, America and the War of Terror, and Professor of Human Rights and Global Public Health at Bard College, and Milton Allimadi, publisher of Black Star News, who was featured in the film. They discussed different perspectives on the violence committed during a 20-year period in Uganda and answered questions from the audience who were interested in the role that the international community plays in the area.