Vance Center Assists Cambodian Communities to Participate in the New Environmental Code
The Vance Center's Environment Program, in collaboration with the Australian office of the international law firm of Allen & Overy recently provided legal advice to the Prey Lang Community Network (PLCN), a Cambodian group of indigenous and environmental advocates grappling with deforestation and other issues in the Prey Lang region in Cambodia.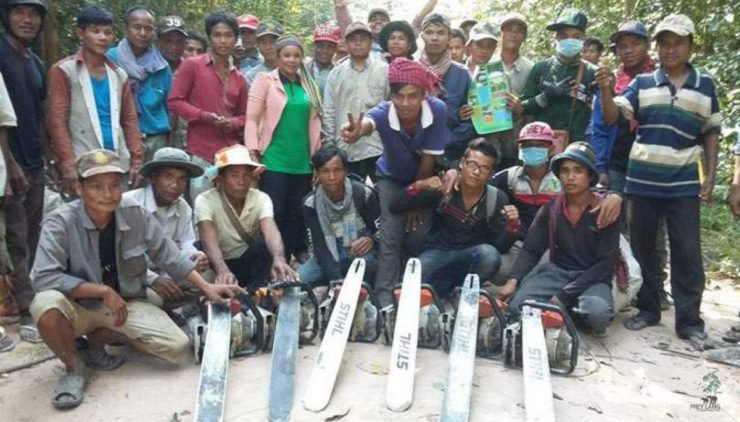 The advice concerned governance models for the co-management of protected areas to ensure that indigenous communities are involved appropriately in conservation efforts in Cambodia.
Prey Lang, also known as Prey Long, is a lowland evergreen forest that spreads over 3,600 square kilometers (1,390 square miles). Located between the Mekong and Stung Sen Rivers, the forest straddles four provinces in Northern Cambodia (Preah Vihear, Kampong Thom, Kratie, and Stung Treng). It is one of Southeast Asia's last remaining lowland evergreen forests and the largest intact area of primary forest left in Cambodia. About 200,000 people, mostly indigenous Kuy, live in 339 villages in six districts surrounding the forest. As many as 350,000 people live in the greater Prey Lang area, which means "Our Forest" in the Kuy language. As customary forest guardians, the Kuy not only are dependent on Prey Lang for their livelihoods, collecting resin, building materials, medicine, and food from the forest, but base their social and spiritual traditions on it. PLCN has constantly patrolled the region, using a series of mechanisms of monitoring to ensure that illegal timber logging and other activities are not destroying the forest.
The Cambodian government recently finished drafting a new Environmental Code to be signed by the Environment Minister and sent to the Council of Ministers for review. PLCN's goal is to ensure that the Kuy people are involved in the management of the forest by advocating for provisions that allow for flexible models of governance of protected areas.
PLCN had the opportunity to improve the legislation by participating in workshops and providing public comments. In order to help PLCN advocate for the inclusion of collaborative management approaches in the section regarding protected areas, A&O helped draft public comments to be presented by the organization. A& O researched the norms and standards in international treaties emphasizing collaborative governance of protected areas to support PLCN in their advocacy for legislation that includes the communities. In addition, A&O researched domestic legislation concerning protected areas in Australia, Canada, Peru, the Philippines, and South Africa, providing concrete examples of how co-management has been used as a model to govern protected areas.
The Vance Center and A&O will continue to offer PLCN legal advice, specifically in terms of how properly to implement the new Environmental Code and ensure the communities can co-manage the protected areas.