Vance Center Launches "Keep Families Together" Initiative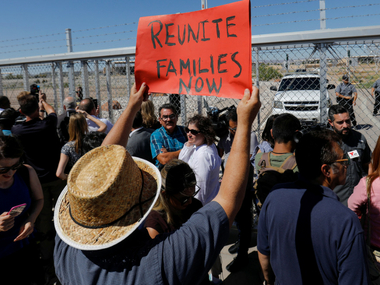 In response to the family separation crisis arising from the U.S. Department of Justice "zero tolerance" policy, the Vance Center has launched "Keep Families Together", an initiative  to provide pro bono legal assistance in Latin America to children in the United States detained or otherwise separated from their families, as well as to their families. In late July 2018, the Trump Administration reported that there may be as many as 468 parents who were deported while their children remain in custody in the United States.
The Vance Center has joined with its clearinghouse partners in the Pro Bono Network of the Americas to identify law firms and pro bono attorneys in the region to provide legal assistance to these children and/or their parents and other relatives. Attorneys will assist in a range of services to support efforts in the United States to free children from detention, enable them stay in the United States, or reunite them with their families, based on the children's wishes and best interests. Within a few weeks, the initiative has confirmed the participation of 12 law firms along with clearinghouses and NGOs throughout Latin America and is actively recruiting many more.
The Vance Center also is coordinating with several legal services providers in the United States and Mexico, along with the pro bono programs of law firms, representing detained and otherwise separated children, to secure representation in Latin America for children and their families.
For more information about this initiative, please contact jescobedo@nycbar.org