Vance Center Participates in Environmental Law Colloquium in Glasgow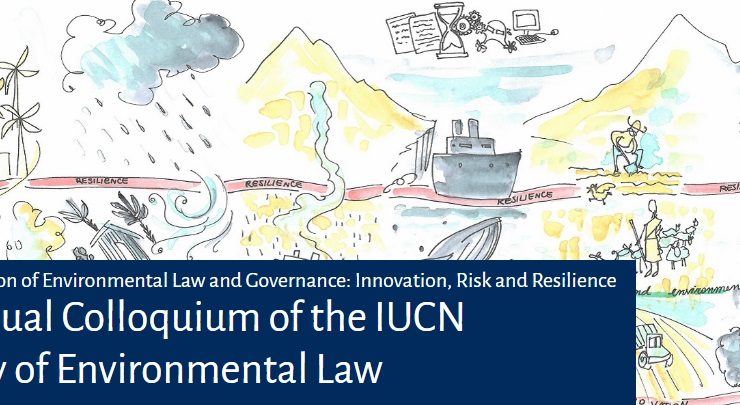 Environment Program Senior Attorney Maria Antonia Tigre recently spoke at the 2018 IUCN Academy of Environmental Law Annual Colloquium: "The Transformation of Environmental Law and Governance: Innovation, Risk and Resilience" in Glasgow, Scotland, hosted by the University of Strathclyde Law School's Strathclyde Centre for Environmental Law and Governance. Academics, experts, and policymakers discussed how environmental law is evolving, including the role of law and governance in addressing the opportunities, challenges, and risks posed by technology and innovation.
Tigre spoke on a panel entitled "International Environmental Law: Fit for Purpose?" with three additional panelists: Tseming Yang from Santa Clara University School of Law, Santiago Vallejo Galárraga from the University of Szeged, and Kazuki Hagiwara from Fukuoka University and Duncan French from Lincoln University moderating. Tigre's presentation focused on the Global Pact for the Environment, a newly-proposed global agreement on the fundamental principles of environmental law. She specifically addressed whether initiatives like the Global Pact might alleviate the current fragmentation in the field of international environmental law.
The Environment Program is supporting an IUCN pro bono project on the Global Pact, gathering comprehensive research on the extent to which the environmental principles included in the Global Pact have been adopted, recognized, and/or implemented around the world at the regional level. More details about this project can be found here.
The process for support of the Global Pact at the United Nations advanced in May with the adoption of Resolution 72/277 by the General Assembly. The resolution established an ad hoc open-ended working group, chaired by member states Lebanon and Portugal, to prepare and consider a technical and evidence-based report to identify and assess possible gaps in international environmental law and environment-related legal instruments. The report will be submitted to the Assembly's seventy-third session in 2018 and provide an opportunity for discussing how to address these gaps, including whether an intergovernmental conference should be convened to adopt an international instrument like the Global Pact.