Vance Center Participates in Pro Bono Conference in Costa Rica Focused on Refugees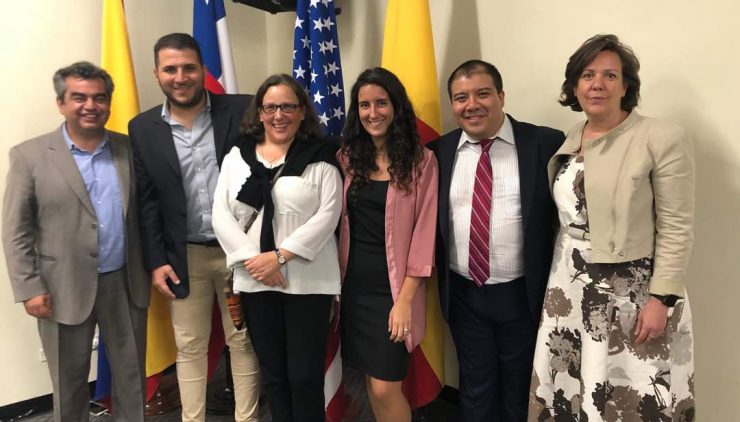 Vance Center Committee members Marcia Tavares Maack (Mayer Brown LLP) and David Flechner (Allen & Overy LLP), along with Director of Pro Bono Partnerships Jorge Escobedo, represented the Vance Center at the recent conference "Pro Bono Legal Work in Human Rights in a Comparative Legal Context" in San José, Costa Rica. HIAS and the Pro Bono Commission of the Costa Rican Bar Association organized the event in response to the growing refugee crisis in the region, seeking to mobilize pro bono legal services for this vulnerable population. The Pro Bono Network of the Americas, the Regional Legal Unit of the United Nations' High Commissioner for Refugees, and the Americas Network for Refugee Legal Aid co-sponsored the event. Law firm lawyers, individual practitioners, NGO representatives, and students attended.
Panelists discussed the key elements to meet goals in pro bono programs, as well as the challenges and benefits of launching these programs for the first time. Other panels addressed the challenges of refugees in the region and pro bono initiatives to address the crisis. Participants had the opportunity to design their own prototype refugee pro bono programs through an interactive workshop, which identified target populations to serve, stakeholders and partners to involve, and training and oversight needs, as well as expected impact and metrics to measure progress. Gerardo Bello (Fundación Pro Bono Venezuela), Ciro Colombara (Fundación Pro Bono Chile), and Paula Samper (Fundación Pro Bono Colombia) participated in various panels as members of the Executive Committee of the Pro Bono Network of the Americas.
Conference participants at its conclusion agreed on the Pro Bono Declaration on the Human Rights of Refugees and Individuals in Need of International Protection. This formalized the signatories' commitment to providing pro bono legal assistance to refugees and commemorated the 10th anniversary of the Pro Bono Declaration of the Americas. More than 40 new signatories signed on to the Declaration at the event's closing ceremony.