Vance Center Pursues Keep Families Together Initiative in Central America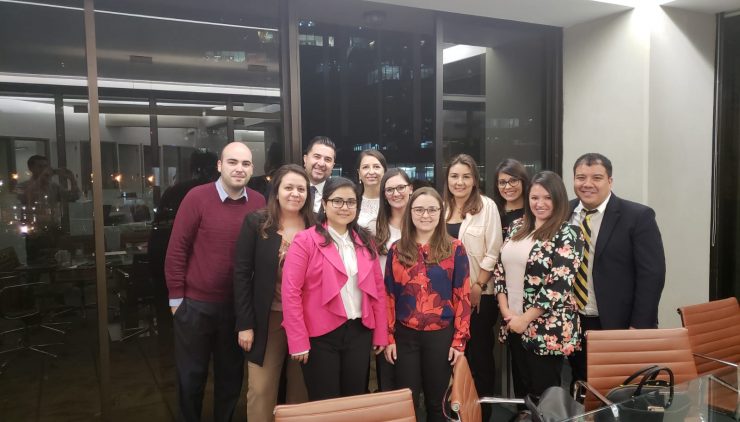 Director of Pro Bono Partnerships Jorge Escobedo traveled to Honduras and Guatemala to promote the "Keep Families Together" initiative, the Vance Center's response to the immigrant child separation crisis in the United States. The initiative provides U.S. lawyers representing Latin American children in immigration detention or otherwise separated from their families by the Trump Administration's "zero tolerance" and other policies with the support of Latin American lawyers for their cases.  More than 380 such children remain in detention, while many of their parents or other relatives have been deported. The Vance Center has secured the commitment of more than 20 law firms in Brazil, Colombia Guatemala, Honduras, and other countries to help children obtain documentation and other information in their home countries for their U.S. immigration cases.
In Honduras, Escobedo met with interested law firms and non-profit partners to confirm their participation in the initiative. He presented the case of a 10-year-old Garifuna (indigenous) child in U.S. detention whose mother was deported to Honduras. The Vance Center is providing the child's U.S. counsel with a Honduran firm to help with the case.
In Guatemala, Escobedo joined the monthly meeting of the board of directors of Fundación Pro Bono Guatemala, a key strategic partner for both the Keep Families Together initiative, as well as the ongoing effort to institutionalize pro bono practice in the region. The 11 partners and associates representing the Fundación's founding law firms expressed strong support for the initiative.
The Vance Center continues to work with immigration legal services providers in the United States, including: Kids In Need of Defense (KIND), Safe Passage Project, Justice In Motion, and the Legal Aid Society of New York, whose clients may need legal support in their home countries. Vance Center Committee law firms Mayer Brown and Paul Weiss have guided and aided the initiative.