Vance Center Thanks Larracoechea and Welcomes Escobedo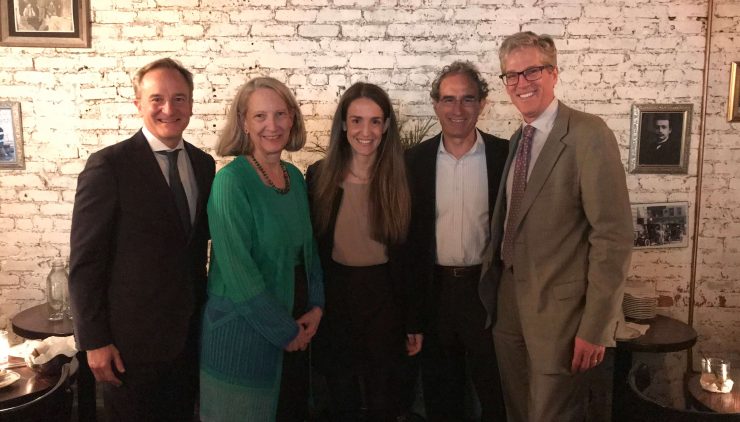 The Vance Center's director of pro bono partnerships works at the nexus of the organization's key programs, linking thematic, substantive pro bono representation with the support of pro bono practice development around the world. Engaging law firms to act as co-counsel with the Vance Center's in-house pro bono lawyers ensures top-notch service for NGO clients, while also giving law firms opportunities to put to use the techniques of pro bono work.
Leire Larracoechea who championed this role for three years has returned to Spain to continue the effort that she began at the Vance Center to develop a first-ever national pro bono clearinghouse in her home country. Her most notable achievement here was the institutionalization of the Pro Bono Netwo This culminated in the inaugural conference of the network this March in Mexico City. However, Larracoechea as importantly formalized and refined the regular engagement of law firms on Vance Center pro bono projects: 81 projects on behalf of 47 clients, involving 333 lawyers from 97 law firms in 32 countries during 2017.
Jorge Escobedo has joined the Vance Center to continue Larracoechea's work. Most recently at Good Shepard Services and previously at Northern Manhattan Improvement Corporation, Escobedo participated in and led vital direct service delivery to needy New Yorkers. He earlier learned the ropes of pro bono practice management as Pro Bono Specialist at Shearman & Sterling while earning a master's degree in human rights at Columbia University.