Vance Partners with USAID's Power Africa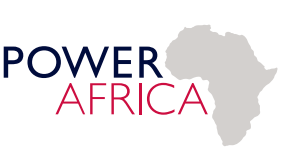 The Vance Center has agreed with Power Africa, a program of the U.S. Agency for International Development, to expand the African Legal Fellows Program to include Power Africa Legal Fellows and thereby contribute to strengthened capacity of the African legal profession in the field of electric power generation, distribution, and financing.  Two such Power Africa Legal Fellows have begun working at the New York City offices of Vance Center Committee law firms, with more expected soon.
Power Africa brings together the world's top companies, political leaders, and financial institutions to help overcome Africa's energy crisis.  Its transaction-centered approach directly addresses the constraints to project development and investment in sub-Saharan Africa's energy sector. It works with the private sector to build local capacity by supporting innovative ways to make traditional assistance programs more effective and sustainable.
The Vance Center partnership with Power Africa will provide the Power Africa Legal Fellows with specific programming on the U.S. power sector and its place and potential in Africa, the African power sector and its opportunities for U.S. investment, and the vital role that lawyers play in bringing together U.S. and African partners in energy power transactions.  They will return to their home countries with specific skills and experience from the program and their work at U.S. law firms to share with colleagues in the private and public sectors.  The Vance Center's African Legal Fellows Program will continue to include fellows from other practice areas, as well.
Since 2002, more than 50 lawyers, primarily from South Africa but in recent years also from Kenya and Nigeria, have spent a year working at a U.S. law firm or corporate counsel's office, returning to greater professional opportunities at home, through the African Legal Fellows Program.  The program's original purpose was redressing the legacy of apartheid in the South African legal profession and now includes promoting pro bono practice in certain African countries.