Women in the Profession Program Update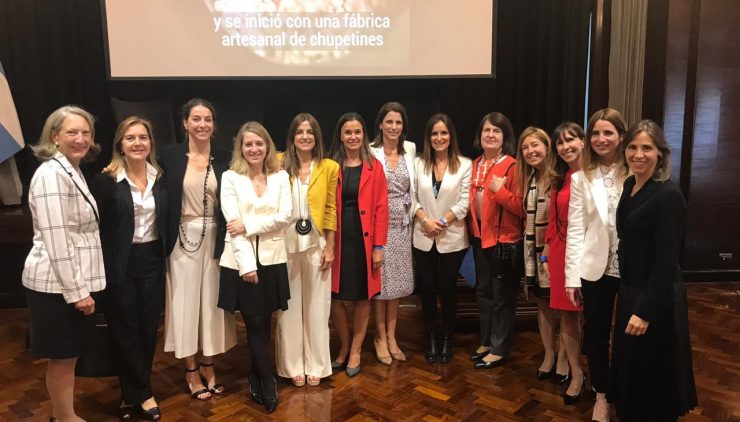 (Members of the Argentinean WIP Chapter and Antonia Stolper from Shearman and Sterling and Vance Center Committee Member)
The Vance Center's Women in the Profession program promotes the advancement of women in the Latin American legal profession, through 19 chapters in 18 countries in the region. Here is an update on some recent activities in these countries.
In Argentina, more than 100 lawyers attended a meeting about gender-based economic violence organized by the Federal Ministry of Production and Labor, the Centro de Desarrollo Economico de la Mujer and the Argentinean WIP chapter. Carlos Rosenkrantz and Elena Highton de Nolasco, president and vice president of the Supreme Court, explained applicable laws, highlighted statistics and identified institutions where women can seek redress for economic violence. The Vance Center Executive Sub-Committee member and Shearman & Sterling partner Antonia Stolper spoke, as well. Participants agreed to establish a taskforce, composed of partners and associates from the firms attending, to study and develop guidance for companies to prevent and redress, gender-based economic violence.
The WIP chapter in Peru organized an event to present a best-practices manual for law firms to promulgate internal gender diversity policies, developed over the past year by a chapter sub-committee. More than 80 participants, mostly senior lawyers and 45% male, also heard the results of a survey on the current status of women in law firms, prepared by a market research company. Well-known economist Hugo Ñopo, who has researched the economic benefit of board and staff diversity, gave a keynote speech which was followed by a panel discussion and culminated in a pledge forum, for companies and individuals to commit not to participate in events with panels composed of only men.
In Bolivia, the WIP chapter hosted a breakfast session to present the country's new tax regularization law, as part of the chapter's effort to provide women lawyers with professional advancement. Eighteen chapter members heard and discussed a presentation by two tax lawyers.
(Participants in Bolivia attended the breakfast session hosted by the Bolivia WIP chapter| Photo Credit: Mariana Pereira)
In the Dominican Republic, the chapter held a panel "the path towards gender equality: success stories". Composed of Juana Barceló, president of Barrick Pueblo Viejo, Minister for Women Janet Camilo, and Squire Patton Boggs partner Awilda Alcantara-Bourdier, the panel referred to gender equality, the fifth goal in the United Nations Sustainable Development Goals and discussed its favorable impact on companies and the public sector. More than 40 law firm partners attended.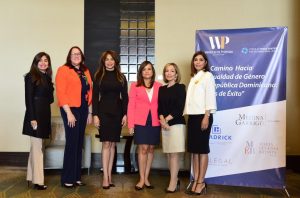 (Members of the Dominican Republic WIP Chapter | Photo Credit: Marielle Garrigo)