Women in the Profession Program Update
The Vance Center periodically receives reports from members of the 19 national chapters of the Women in the Profession Program, describing the activities which the chapters organize or participate in.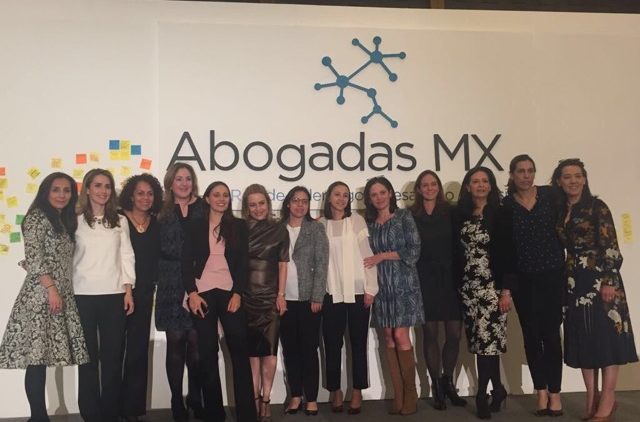 Abogadas MX organized its "Third Annual Leadership and Professional Development Workshop" with more than 430 lawyers from all over the country attending. As Valeria Chapa (Abogadas MX Chair and Honeywell´s LATAM VP & General Counsel) recounted, "the discussions focused on the professional development opportunities that arise after the setbacks, failures or adversities that we face throughout our careers and life itself, and how these can be valuable tools for learning and growth."
The workshop also addressed the issue of "social resilience", which Chapa said, "touches various areas of community life, including the legal framework and the exercise of our profession in the efforts to get our society back on course and moving forward. " Speakers included Rania Habiby Anderson (Founder, The Way Women Work), Janice Brown (Founder, Beyond Law), Claudia Jañez (CEO, DuPont), Mauricio Leyva (CEO, Grupo Modelo), Claudio X. Gonzalez (Founder, Mexicans Against Corruption and Impunity), and Eufrosina Cruz (House of Representatives, Oaxaca State).
Brazil's WIP chapter committee member Luciana Tornovsky (Demarest Advogados – WIP Sao Paulo) participated as a special guest in the Harvard Law School bicentennial celebration in Sao Paulo, with more than 100 people attending. Tornovsky reported that she "presented the Women in the Profession Program as an incredible initiative to bring to attention and openly discuss this issue mainly in the Latin American countries". The event included a panel presentation about gender equality, featuring Flavia Piovesan (former Secretary for Human Rights at the Ministry of Justice of Brazil and member of the Inter-American Commission of Human Rights) and Gabriela Manssur (Prosecutor of the State of São Paulo, Coordinator of the Domestic Violence Department). Tornovsky reported that, at this panel, she "spoke about the importance of diversity at a whole, and women inside the law firms, the percentage of junior associates and partners in law firms in Brazil." In addition, she informed the attendees about WIP's annual conferences and its support to local groups in Latin America organizing other conferences/events to discuss gender equality issues.