Welcome to the Vance Center eNotes, where you can read about our organization's latest news and developments.

Vance Center African Legal Fellows Program Update
The Vance Center since 2002 has brought more than 50 corporate lawyers from South Africa, Kenya, and Nigeria to practice in New York firms and corporate legal departments. The program provides these lawyers with international experience and contacts through training, mentoring, and direct participation in legal practice. Nearly every fellow has returned to her/his home country to share the program's benefits with colleagues and advance in their own professions.

The Vance Center so far this year has placed fellows from Kenya, Nigeria, and South Africa in four law firms and continues to seek further placement. These fellows will begin work in New York this September. The Vance Center plans to expand activities for the fellows while they are in the city, including greater engagement with US government agencies and US and African companies, while continuing to emphasize pro bono practice as a key feature of the program.

Vance Center Joins Fight For Justice for the Yazidi People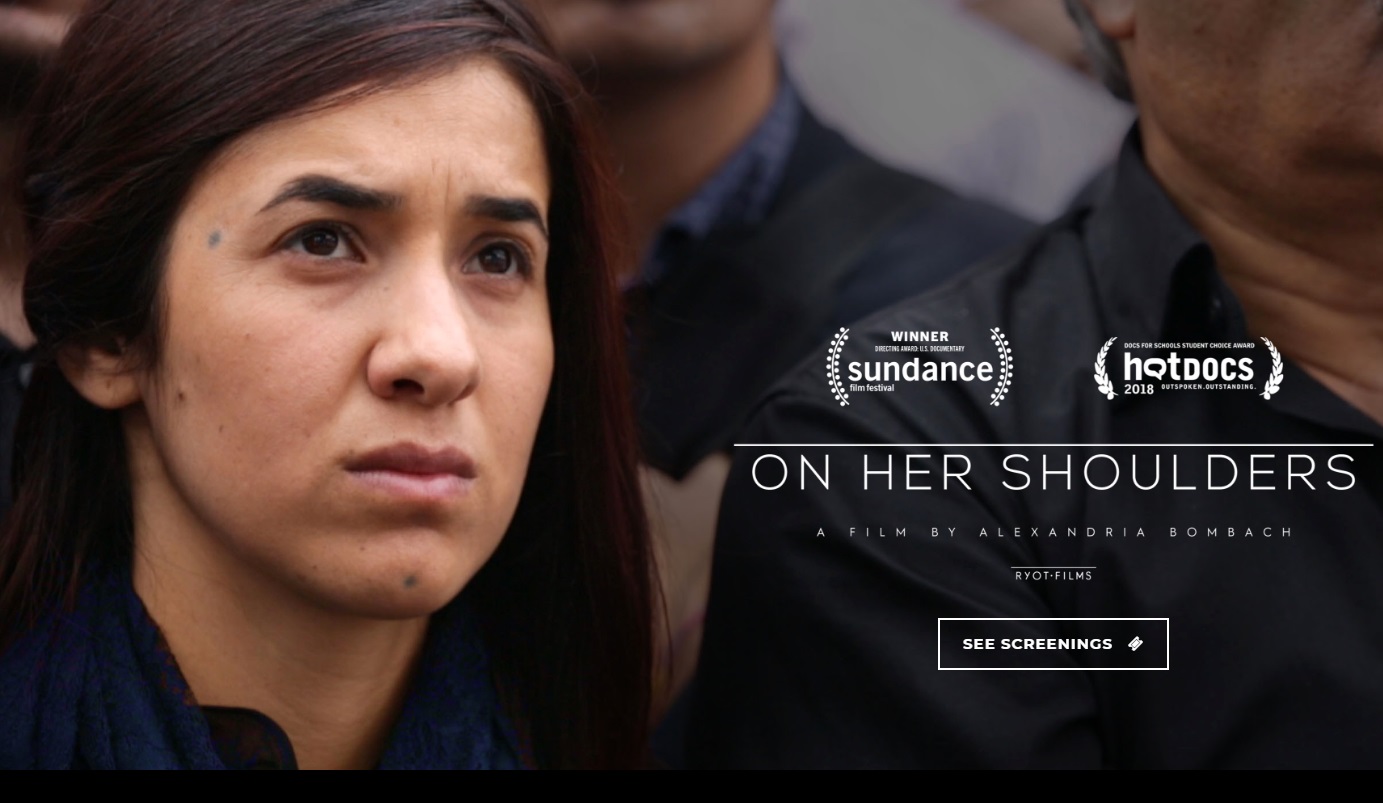 Photo Credit: On Her Shoulders Film
Imagine you wake up one morning and your whole world is turned upside down. People show up in your town who want to kill you and everyone you love and thus begins the darkest period of your life. This is what happened to the Yazidi people living in the Sinjar region of northern Iraq on August 3, 2014 when Islamic State (ISIS) fighters attacked villages and towns throughout the region and forced approximately 400,000 people to flee. Those who could not were taken captive by ISIS and subjected to mass killings, forced conversions to Islam, physical and sexual abuse, and enslavement.
The Vance Center is partnering with a leader of the Yazidi people and the organization which she founded and leads to support the recovery of her peole. This support will include a ticketed event this fall with a panel discussion and screening of the documentary film "On Her Shoulders" at the New York City Bar Association, on behalf of Nadia's Initiative and the Sinjar Action Fund.
Nadia Murad is one of the thousands of women taken by ISIS and used as sex slaves. She spent approximately a month in captivity, when she was repeatedly raped and abused by ISIS fighters. She lost six of her nine brothers and her mother, all brutally murdered by ISIS. Today, 18 members of her family are either dead or missing. Nadia ultimately escaped and received asylum in Germany.
Since her escape, Nadia has shown tremendous courage in turning her traumatic experience into a force for good. She has become the international face and advocate for the the Yazidis highlighting their plight and advocating for those still in ISIS captivity, including before the United Nations Security Council. She has been named a United Nations Office on Drugs and Crime Goodwill Ambassador for the Dignity of Survivors of Human Trafficking and received numerous human rights awards in recognition of her work. She bravely told her story to the world in a New York Times bestselling memoir The Last Girl and the film, On Her Shoulders. She singlehandedly has advanced the international response to hold ISIS to account for their violence against the Yazidis. In 2016, a UN Independent International Commission of Inquiry determined that this constituted genocide as defined in the 1948 Convention on the Prevention and Punishment of the Crime of Genocide. The U.S. government, the European parliament, and the Council of Europe have concluded the same.
Despite the international show of support for the Yazidis, most of it thanks to Nadia's tireless work, much remains to be done. Yazidis are still struggling to return home to Sinjar after the region was liberated from ISIS control. Challenges include the presence of land mines, political limitations and trauma: Yazidis have struggled to view their homeland as safe, even after its liberation.
Nadia conducts most of her work on behalf of the Yazidis through an organization she created called Nadia's Initiative which advocates for women and minorities in the stabilization and redevelopment of their communities. The Sinjar Action Fund, which she set up, helps with the rebuilding of the Sinjar region and the return of the Yazidis there.
For more information on Nadia's Initiative or the Sinjar Action Fund please visit the Nadia Initiative's website.

Women in the Profession Program Update
Photo Credit: WIP Ecuador
The Vance Center's Women in the Profession program has taken root in 19 Latin American countries whose national chapters continue to innovate programs and share experiences with each other. Here is an update on recent activities.
Under the leadership of Cristina Lewis of the

Gala

law firm and Erika Villarreal of

Anzola Robles

, the Panama chapter recently obtained non-profit status as Fundacíon WIP Panama and registered thirty new members in the last quarter. The chapter is also working with the National University of Panama's legal clinic on restructuring its pro bono representation program.
Liderando Paraguay,
led by Marysol Estigarribia of

Ferrere Abogados

and Tamara Serrati of

Cargill Agropecuraria

, has concluded a three-part series of pro bono workshops, entitled "Know Your Rights." This series connected women attorneys from local law firms with low-income women entrepreneurs to discuss topics such as legal and commercial rights and responsibilities.
Abogadas MX, led by its founder Valeria Chapa and Bertha Ordaz of

Jones Day

, is planning its 400 expected to attend. Past conferences have focused on mentoring, business development, and social resilience.
The Brazil Porte Alegre chapter has registered more than 80 participants for the fourth cycle of its women's mentoring program under the leadership of

Raquel Stein of Souta Correa

and Ana Amelia Abreu of

Thyssen Krup Elevator AG

. Their goal is to expand the program to serve women attorneys in both Rio de Janeiro and Sao Paolo.
Margarita Zambrano of the law firm

Methaler & Zambrano

and Paola Gachet of

Ferrere Abogados

, leaders of WIP Ecuador, have organized a panel in Quito on women attorneys acting as agents of change in international affairs. The featured panelists are: Yanerit Morgan Sotomayor, the Mexican Ambassador to Ecuador; Rosa Elena Jatíva, the head of external relations at Banco Pinchincha; and political and economist analyst Ramiro Crespo.
You can now follow the Vance Center's WIP program at the

WIP Vance Center Facebook page

and join the

LinkedIn group

to learn more about upcoming WIP events throughout the Americas.
Vance Center to be Represented on ILAC Advisory Council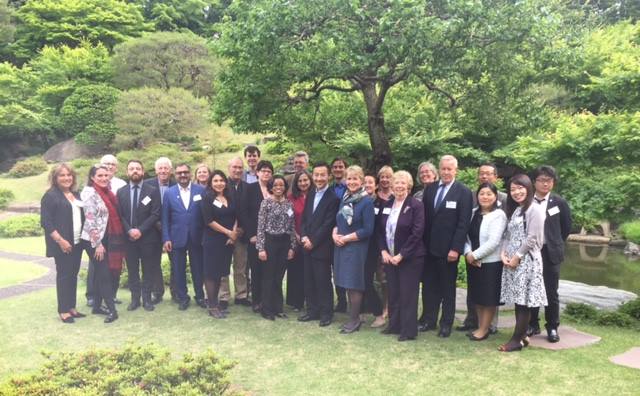 Ms. Jean-Baptiste with members of ILAC at ILAC's Annual General Meeting in Tokyo Japan in May 2017
Photo Credit: ILAC
Vance Center Programs Director Marie-Claude Jean-Baptiste won selection to the

International Legal Assistance Consortium (ILAC)

's Advisory Council for a three-year term. A consortium of over 50 legal and human rights organizations, including the Vance Center, ILAC provides technical legal assistance to rebuild justice systems in the aftermath of conflict.

Ms. Jean-Baptiste in 2016 participated in two ILAC missions to the Central African Republic to assess that country's justice system and particularly what is needed to rebuild and strengthen justice institutions. She also worked with ILAC in Haiti on the creation of a national legal aid program and the modernization of the country's penal codes.
Vance Center Welcomes New Committee Member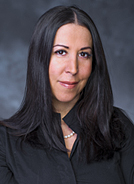 Photo Credit: Paul Hastings
The Vance Center is pleased to welcome Veronica Rodriguez as a new member of the Vance Center Committee. Of counsel at Paul Hastings, Rodriguez will join partner Michael Fitzgerald, the firm's current representative on the Committee.
Rodriguez is a corporate attorney primarily focused on the areas of securities and mergers and acquisitions. She has represented private and state- owned foreign companies, investment banks and bank groups in cross-border capital markets and liability management transactions, with a particular emphasis on Latin American matters.

Vance Center Loses and Gains Interns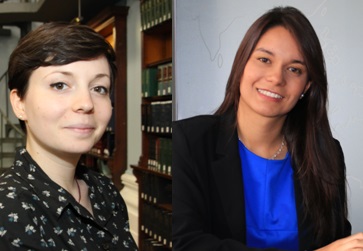 Photo Credit: Catherine Favorite
Alice Murgier recently completed a five-month stint as legal intern in the Vance Center's Human Rights and Access to Justice Program where she supported the Business and Human Rights Initiative in planning a seminar in Haiti on alternative dispute resolution mechanisms and an upcoming session on the same topic at the November United Nations Business and Human Rights Forum in Geneva. Ms. Murgier was instrumental in finalizing a report on the role of the International Criminal Court in the Central African Republic. She also helped organize the September 2018 conference on women's incarceration in Bogota, Colombia. The Vance Center thanks Ms. Murgier for her support and her contribution to the Human Rights Program over the past months and wishes her well in her future endeavors.
The Vance Center recently welcomed Maria Paula Gonzalez as a summer intern in the Vance Center's Environment Program. Ms. Gonzales practices environmental law at Macías Gómez & Asociados in Bogota, Colombia, and will receive an LL.M. from Vermont Law School upon completion of her internship. Ms. Gonzalez will be assisting the Environment Program with research on the developing jurisprudence on the rights of nature and the rights of rivers, and plastic pollution in the world's oceans.