Welcome to the Vance Center eNotes, where you can read about our organization's latest news and developments.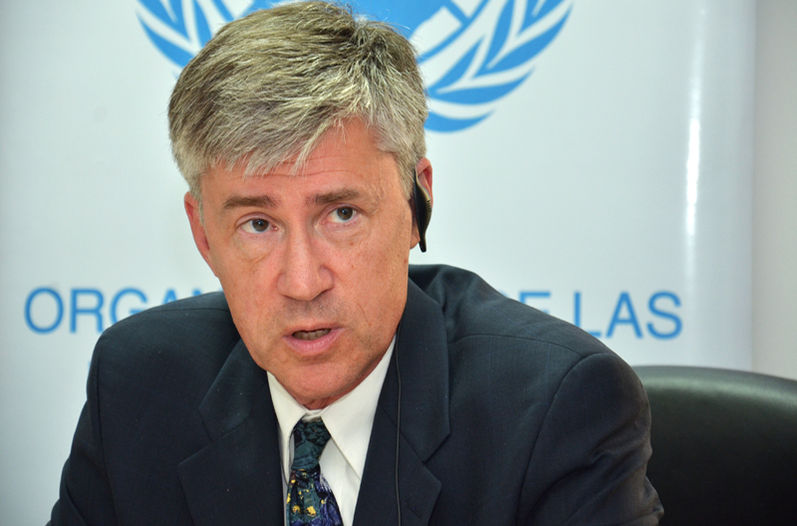 On March 10, Vance Center client, Professor John Knox , the UN Independent Expert on Human Rights and the Environment, presented his second in a series of three annual reports to the Human Rights Council in Geneva, Switzerland. The report can be accessed here. Prof. Knox's three-year appointment in 2012 by the Human Rights Council (Resolution 19/10) is viewed as a groundbreaking effort by the international community and Prof. Knox to examine the precise legal relationship between human rights and the environment. Under his mandate, Prof. Knox is studying the human rights obligations relating to the enjoyment of a safe, clean, healthy and sustainable environment. During the coming year, based on this recent report and additional research and consultations, he will be identifying and promoting, through publication of a best practices compendium, how to use human rights obligations and commitments to strengthen environmental policymaking and protection throughout the world.
Beginning in the fall of 2012, the Vance Center Environment Program has aided Prof. Knox by securing pro bono counsel with legal expertise in the area of international environmental and human rights law to assist him, along with other legal experts, in researching and writing his reports. Pro bono counsel, along with Environment Program attorneys Clea Bowdery and Susan Kath, examined various sources of international law, including UN human rights bodies and mechanisms, global human rights treaties, regional human rights systems, and international environmental instruments. In addition to the report presented in Geneva on March 10, an additional 13 reports that examine human rights obligations are being published by Prof. Knox.
The 14 reports describe the procedural obligations of States to assess environmental impacts on human rights and to make environmental information public, to facilitate participation in environmental decision-making, and to provide access to remedies for environmental harm. The reports also describe States' substantive obligation to adopt legal and institutional frameworks protecting against environmental harm that interferes with the enjoyment of human rights, including harm caused by private actors. Additionally, the reports describe the obligations relating to the protection of members of groups in vulnerable situations, including women, children and indigenous peoples.
(Photo Credit: La Nacion Nacional; Mariandrea Garcia)
Vance Center Convenes Women in the Profession Conference in Uruguay
The Vance Center Women in the Profession Program held a conference in Montevideo, Uruguay on March 12, attended by close to 120 Uruguayan lawyers. The conference was one of a series organized by the Vance Center and local partners, at which law firm, in-house, and government lawyers have shared ideas about promoting diversity in the legal profession. Lawyers from five Uruguayan law firms collaborated in organizing the Uruguay conference: Verónica Raffo of Ferrere; Corina Bove of Guyer & Regules; Marcela Hughes of Hughes & Hughes; Virginia Brause of Jiménez de Aréchaga, Viana + Brause; and María Elena de Posadas of Posadas, Posadas y Vecino.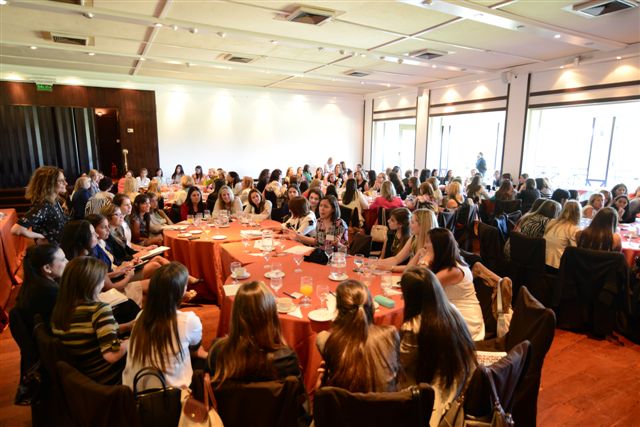 Attendees participate in table group discussions facilitated by Vance Center Committee members and members of the WIP leadership team
After an initial plenary session, participants at the conference divided into groups to discuss the following topics: addressing the challenges women lawyers face in their professional development; how women lawyers can collaborate across borders to achieve their goals; how women lawyers can contribute to social change; and the importance of networking.  Vance Center Committee members Carrie Cohen, Carmen Corrales, and Antonia Stolper, together with several other members of the WIP leadership team -- Cecilia Mairal, Patricia López Aufranc, and Carolina Zang of Argentina; Patricia Núñez of Chile; Claudia Barrero of Colombia; Raquel Novais of Brazil; María Theresa Quiñones of Peru; and Patricia Menéndez of the U.S., acted as discussion leaders and reported on the results of the roundtable discussions at a closing session.
The Vance Center's Women in the Profession Program seeks to increase the representation of women in the legal profession across the Americas.  Working with local partners, the Vance Center has organized WIP conferences in Argentina, Brazil, Chile, Colombia, and Peru as well as Uruguay.  The conferences have led to a new understanding of the importance of diversity in the legal profession and to exciting new initiatives to promote the hiring, retention, and promotion of women lawyers.  In some cases, according to Elizabeth Millard, Managing Director of the Vance Center, who leads the WIP program, the conferences have given women lawyers their first opportunity ever to consider their particular needs and concerns with each other across borders, generations, levels, and practice areas.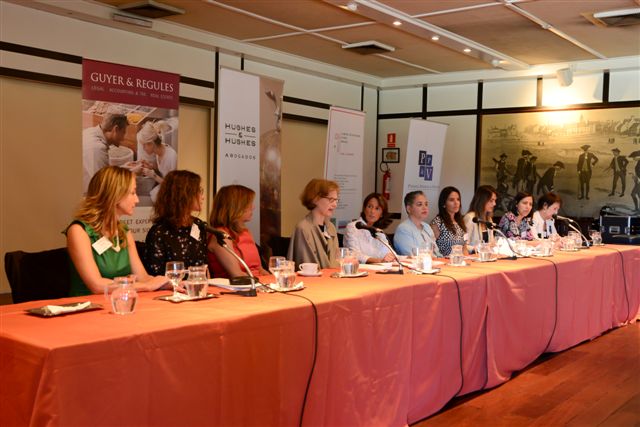 The Plenary Session at the WIP Conference

The Vance Center encourages lawyers who attend WIP conferences to engage in pro bono work, especially on behalf of organizations in the Americas that advance women's rights.  At the Montevideo conference, Ms. Millard shared information about a new Vance Center initiative to help lawyers across the Americas identify opportunities to do this type of work.
The Vance Center acknowledges with gratitude the assistance of Vance Center volunteer Belén Fernandez in planning the conference in Montevideo.
(Photo Credit: Corina Bove of Guyer & Regules)
In coming weeks, the Vance Center is looking forward to several events outside of New York City:
A training program for pro bono clearinghouse representatives and others in pro bono representation of petitioners before the Inter-American Commission on Human Rights, taking  place on April 7-9  in Washington, D.C.;
Roundtable discussions of the Vance Center Committee with la Barra Mexicana and la Fundacion Barra Mexicana, in Mexico City on April 8;
A Women in the Profession planning session in Mexico City on April 8;
A workshop on using international law to strengthen strategic impact litigation in domestic courts in Latin America, organized along with Professor Macarena Saez of American University Washington College of Law, taking place in Washington, D.C. on April 10.
In addition, Vance Center Program Director, Marie-Claude Jean-Baptiste, will be attending the second annual conference "Defender's Day – Empowering Human Rights Defenders at Risk" in Stockholm, Sweden from April 2-5.