Update on Lawyers for Reporters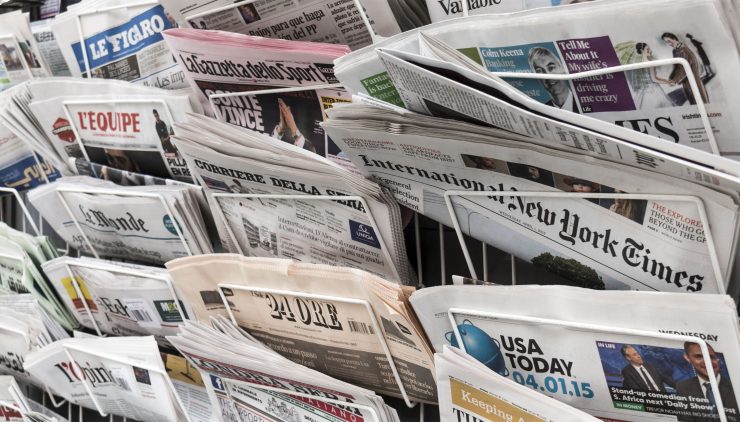 (Photo Credit Shutterstock)
The Vance Center's initiative with the Press Freedom Defense Fund to provide pro bono legal support to local journalism in the United States has continued to expand geographically and programmatically.  Lawyers for Reporters since June 2020 has helped 61 news organizations from 18 states with a wide range of legal matters, often several for each client.
Pursuing the Vance Center's co-counsel model, Lawyers for Reporters has engaged 97 lawyers from 22 law firms to join in representing these clients, even while handling many matters through the initiative's own lawyers.  The matters range from nonprofit incorporation and federal tax exemption to copyright and trademark issues, pre-publication review and defamation defense, as well as media insurance and employment and independent contracting.
Some recent clients include:
In addition, Lawyers for Reporters advises and works with nonprofit news association and other nationwide partners, including:
The Vance Center for many years has supported international nonprofit journalism, providing pro bono representation to the International Consortium of Investigative Journalists, the Organized Crime and Corruption Reporting Project, and A Culture of Safety Alliance, as well as many local publishers in Latin America, Europe, the Middle East, and Africa.
The Press Freedom Defense Fund, a program of First Look Institute, provides essential legal support for journalists, news organizations, and whistleblowers who are targeted by powerful figures because they have tried to bring to light information that is in the public interest and necessary for a functioning democracy.