Vance Center and OSCE Discuss Sexual Violence in Conflict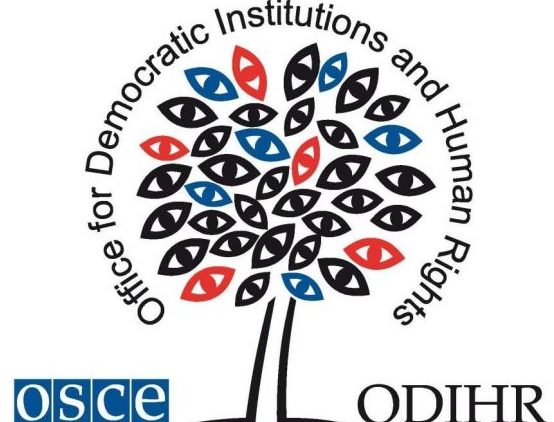 The Vance Center's Human Rights Program and the international law firm Debevoise & Plimpton presented the findings and recommendations of their report "Sexual and gender-based violence in places of deprivation of liberty during situations of armed conflict" at a webinar hosted by the Office for Democratic Institutions and Human Rights (ODIHR) of the Organization for Security and Co-operation in Europe (OSCE). The report builds on previous guidance from the OSCE including on "Preventing and Addressing Sexual and Gender-based Violence in Places of Deprivation of Liberty: Standards, Approaches and Examples from the OSCE Region".
Vance Center Programs Director, Marie-Claude Jean-Baptiste, Debevoise's Catherine Amirfar and Monika Hlavkova, and representatives of ODIHR and OSCE field offices participated in the webinar. Izabela Sylwia Hartmann Human Rights Officer at ODIHR kicked off the discussion and Andrea Huber, Head of Human Rights Department moderated. 
People deprived of liberty are especially vulnerable to sexual and gender-based violence (SGBV).[1] Armed conflicts further increase this vulnerability. Furthermore, people in situations of conflict are often detained in ad hoc locations, with little or no oversight and hazier guidelines of conduct, which increases their vulnerability to SGBV.
The international legal community has addressed SGBV in the context of conflict through the ground-breaking UN Security Council Resolution 1325 on Women, Peace and Security, which calls on all parties to an armed conflict to take special measures to protect women and girls from gender-based violence.[2] Moreover, international courts such as the International Criminal Tribunal for the former Yugoslavia (ICTY)[3] and the International Criminal Court (ICC)[4] have recognized sexual violence as a war crime.
Nevertheless, conflict-related sexual and gender-based violence continues to occur, particularly affecting those deprived of liberty. Furthermore, this violence remains largely underreported and victims still face stigma and retaliation.
At the webinar, the Debevoise lawyers presented the key legal and factual findings of the report, as well as recommendations for both states and non-state actors. They highlighted the strong correlation between detention and SGBV in armed conflicts and the various forms SGBV can take during conflict, including the massive scale in which SGBV is practiced in conflict settings. A review of select conflict situations shows that SGBV is committed against both men and women and takes place in a number of settings, including during house raids and at check points and is also used  to extract confession and to humiliate and punish. The majority of perpetrators are male and both state and non-states actors engage in the practice.
The international legal framework is clear and unambiguous: there is an absolute prohibition of SGBV in conflict. Both International Humanitarian Law and International Human Rights Law are unequivocal in forbidding SGBV. International human rights mechanisms have also found that SGBV can constitute torture and cruel and degrading treatment, as well as constituting a war crime, crime against humanity and genocide under international law[5].
While progress in accountability for SGBV in conflict settings has occurred, more remain to be done. International tribunals such as the ICTY, the International Tribunal for Rwanda (ICTR) and the ICC have prosecuted SGBV as international crimes, including the recognition of command responsibility which is key to deterring SGBV in conflict settings. On the domestic front, recent convictions in Germany for example, under universal jurisdiction principles, are a welcome development. Transitional justice mechanisms have also dealt with SGBV.
The key recommendations of the report included the need for states to adopt a general strategy for SGBV prosecution and establish institutions in charge of dealing with SGBV with fair representations of key stakeholders. Domestic criminal codes also need to be brought in line with international law on SGBV to reflect adequately the nature and gravity of the crime. Given the growing engagement of non-states actors in modern conflicts, it is important to engage non-state actors in respecting international law on the prohibition of SGBV. In that sense, greater coordination among international organizations on engaging with non-state actors is warranted.
[1] Violence that results in, or is likely to result in, physical, sexual or psychological harm or suffering, against someone based on gender discrimination, gender role expectations and/or gender stereotypes, or based on the differential power status linked to gender. http://www.endvawnow.org/en/articles/347-glossary-of-terms-from-programmeming-essentials-and-monitoring-and-evaluation-sections.html
[2] https://undocs.org/en/S/RES/1325(2000)
[3] https://www.icty.org/en/features/crimes-sexual-violence/landmark-cases
[4] https://www.icc-cpi.int/drc/ntaganda
[5] Prosecutor v Akayesu, Case No. ICTR-96-4, Judgment (Trial Chamber), 2 September 1998 ¶731.