Our Programs
Pro Bono Promotion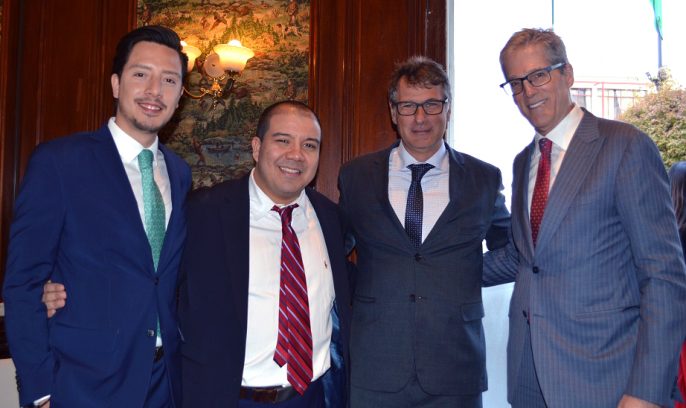 A cornerstone of the Vance Center's work is the promotion of pro bono practice in legal markets in which pro bono culture is unknown or in development.
The Vance Center makes use of two critical tools to advance pro bono practice in these markers. The first is the Pro Bono Network of the Americas, a consortium of 14 pro bono clearing houses in Latin America, which the Vance Center jointly curates with Fundación Pro Bono Chile. The second is the Pro Bono Declaration of the Americas, which defines legal pro bono and sets forth a commitment of 20 annual pro bono hours per attorney at signatory law firms. There are currently more than 560 signatories to the Declaration throughout the Americas.
With these tools in and, the Vance Center supports and builds capacity for emerging clearing houses in the region and for in-house pro bono programs at law firms.
Annual Pro Bono Survey
For the last 12 years, the Vance Center has partnered with Latin Lawyer to develop and administer a survey measuring the continued institutionalization of pro bono in Latin America. In 2019—with critical support from clearing house partners in the Network— over 160 law firms completed the survey, the most ever in the history of the survey. Survey results demonstrate that the impact of the work is clear:
80% of law firms responding have a dedicated pro bono coordinator
83% of law firms responding are members of a clearing house or pro bono foundation; and
67% of law firms responding provide financial support to the clearing house in their country.
Full 2019 survey results can be found here.
The Vance Center has been a key partner in launching a pro bono clearinghouse in Uruguay. The expert support of the Vance Center Pro Bono Practice team will allow us ultimately to bridge the access to justice for the most vulnerable members of our society.
Nicolás Etcheverry, Dean of the Faculty of Law, University of Montevideo