The Women in Prison Network Pays Tribute to Kathy Boudin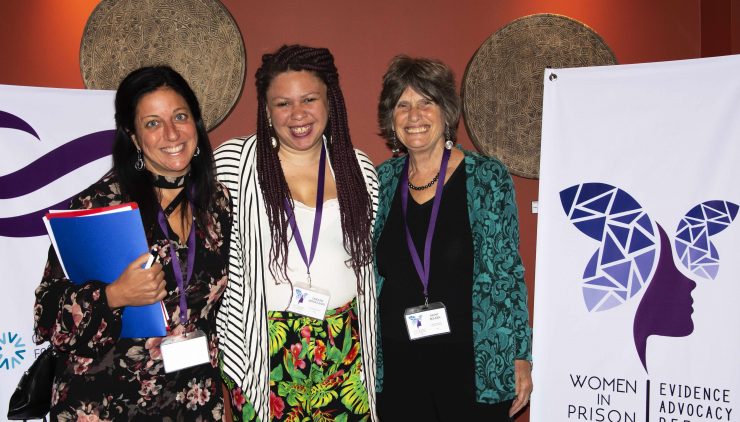 Women prisoners' rights advocate Kathy Boudin passed away on May 1, 2022, leaving a legacy of relentless advocacy for the rights of incarcerated women. Kathy was a founding member and driving force behind the Vance Center's Women in Prison Network and will be greatly missed by us and the members of the Network.
"Speaking of Kathy is to speak of tenderness, strength, resilience, sorority, intelligence, humanism. When I listened to her story [at the conference in Bogota] I had a lump in my throat. I felt that a very strong bond united us who have had to spend long and difficult nights behind prison bars where our spirit walked through fire as we learned to let go, assume, forgive, reconcile with ourselves. Kathy's life marked us and she will remain an example in my life." Rosa Julia Leyva, Network Member from Mexico
"Kathy [was] a powerful advocate brimming with wisdom."
Gloria Lai, Network Member from Thailand
The Network, the first-ever global network of advocates for women in prison, was launched at a groundbreaking conference in Bogota, Colombia, in 2018 that brought together advocates for women in prison and formerly incarcerated women from around the world. Kathy was the keynote speaker at the conference and inspired many by her own experience and her advocacy on behalf of formerly incarcerated women. Following the conference, Kathy became a trusted advisor to the Vance Center and other members of the Network, as we researched the causes and consequences of women's incarceration in Sierra Leone and pursued various advocacy initiatives on behalf of women in prison. She was a highly-regarded member of the Women in Prison Network and moderated the webinar launch of the Sierra Leone report in August 2020. Many of the members of the Network, particularly those with lived experience of prison, benefited from her advice and wisdom. We mourn the passing of this incredible activist, mentor, and friend.
"After meeting Kathy in Bogota, she sponsored, through her work at Columbia University my visit to a conference held in New York. She had a lot of interest in the work we do in supporting formerly incarcerated women here in Kenya. She was a very loving and honest person." Jane Kuria, Network Member from Kenya
"We met Kathy Boudin when she came to Bogotá for the Women in Prison conference organized by the Vance Center. In her opening speech, she told us what she thought of incarceration, about her achievements, and about the work she has been doing since her release from prison. It was a wonderful surprise to meet such a strong and brave woman, someone with such courage, and above all, someone so committed to defending incarcerated women and fighting for their right to reconnect with their children." Claudia Cardona, Network Member from Colombia