Vance Center and Fundacion Barra Mexicana Launch Rule of Law Initiative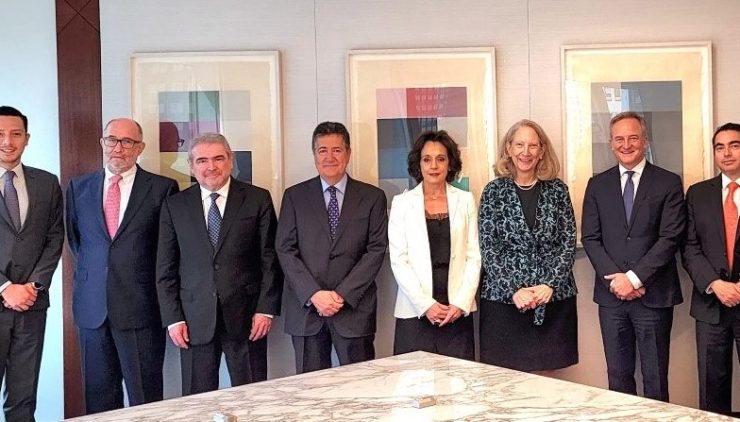 [Photo Credit: Jaime Chavez Alor]
As announced by a New York City Bar Association  press release,  the Vance Center and Fundación Barra Mexicana (FBM) established a joint committee to examine the challenges to the institutions of democracy and the rule of law in Mexico and the United States.  The committee also will design and implement projects to confront these challenges within the context of the close social, political and commercial relations between the two nations, including the U.S. – Mexico – Canada Agreement.
The American Lawyer in the US and El Sol de México reported on the creation of the joint committee.
The joint committee will study and evaluate threats to the institutions of democracy and the rule of law in both countries and issue reports addressing concerns and identifying strategies to reinforce the institutions of democracy. Democracy and the rule of law are essential to support all citizens' access to justice, economic development and opportunity and quality of life, in particular, for the poorest members of society.
The joint committee will recruit pro bono support from law firms and include the perspective and contributions of civil society organizations to conduct research and analysis.  It also will present policy briefs on the topics of interest, organize in-person and virtual events, design and implement specific initiatives and projects, and present findings and recommendations to the Barra Mexicana and the New York City Bar Association in a joint effort to strengthen the rule of law in both nations.
Through the joint committee, Fundacion Barra Mexicana and the Vance Center will focus on topics relevant to the rule of law, but with particular attention to those relevant to the preservation of democracy, including: judicial and prosecutorial independence; media freedom; immigration enforcement; corruption; independence and capacity of governmental institutions; election integrity; public safety and crime; and civic space, among others. The premise is that the rule of law is fundamental to economic development and opportunity and to the protection of the rights of the poor and disadvantaged.
The inaugural members of the Joint Committee will be:
From Fundacion Barra Mexicana: Dolores Aguinaco Bravo, Victor Olea Peláez, Enrique González Calvillo, Jose Luis Nassar Daw, Jose Ramón Cossío, and Francisco González de Cossio
From the Vance Center: Todd Crider, Antonia Stolper, Patricia Menendez-Cambo, Werner Ahlers, and Paola Lozano
Vance Center Latin America Policy Director Jaime Chavez Alor and General Director of the Fundacion Barra Mexicana Carla Aguilar will serve as coordinators of the joint committee.
See more information about the work of the joint committee here.