Vance Center-Latin Lawyer Annual Pro Bono Survey Receives Record Response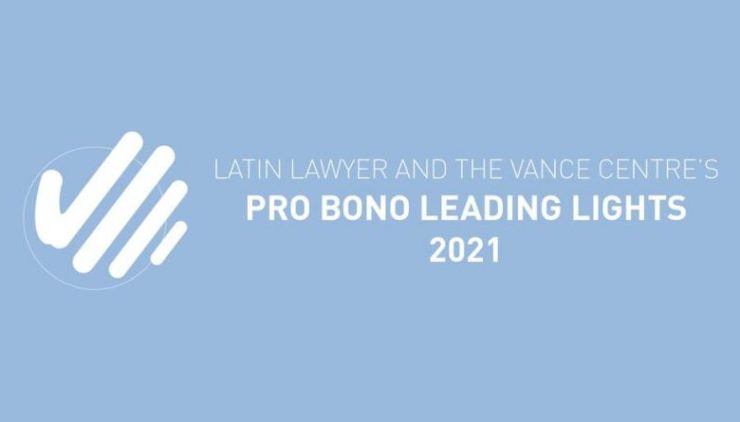 Latin Lawyer this month published the results of the 2021 annual survey of pro bono practice in Latin America, which it conducts jointly with the Vance Center.
In this 14th year of the survey, a record-breaking 206 law firms throughout the region responded, indicating the highest levels of law firm commitment ever to pro bono practice. Based on responses, Latin Lawyer and the Vance Center also identified 70 law firms for recognition as "Leading Lights" for their outstanding pro bono work.
The survey results are encouraging: 71% of law firm respondents have established pro bono committees, an increase from 63% just a few years ago; 90% of law firms report that partners supervise all pro bono projects, signaling a 5 percentage point increase from the previous year; notably, 82% of participating law firms have dedicated pro bono coordinators, a 7 percentage point increase since 2016; and 70% of firms source their pro bono work primarily from a local clearinghouse.
The annual pro bono survey is a key component of the Vance Center's commitment to promoting pro bono legal practice in Latin America and worldwide.  Over 20 years, this has led to the formation of pro bono clearinghouses in 19 countries throughout the Americas, which have joined together as the Pro Bono Network of the Americas, co-led by the Vance Center and Fundación Pro Bono Chile. More than 670 law firms and other legal organizations throughout the region have committed to pro bono practice by signing the Pro Bono Declaration of the Americas.  The annual survey has demonstrated an ongoing and growing fulfillment of this commitment.
The Vance Center thanks Committee members Werner Ahlers, Todd Crider, Sabrena Silver, Antonia Stolper and Verónica Rodríguez for their participation in the production of this year's survey.