Vance Center Panels Consider Free Trade and Empowerment of Women Lawyers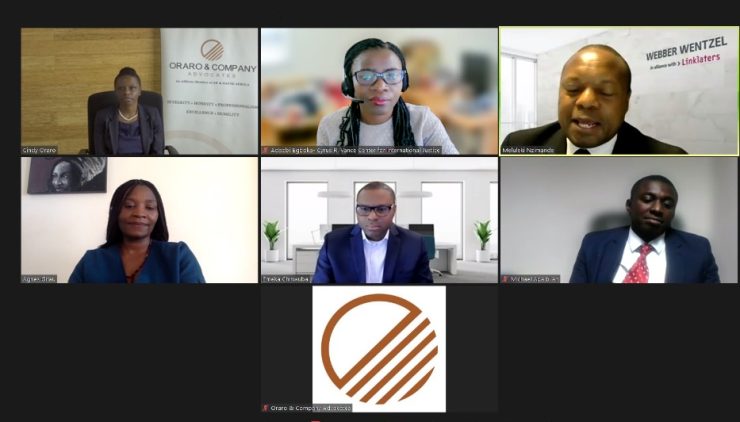 As part of its African Legal Fellows webinar series, the Vance Center organized with the law firm Oraro & Company Advocates a webinar "The African Continental Free Trade Area Agreement (AFCFTA) Post-COVID -19 Considerations," to examine the challenges facing the implementation of the AFCFTA, as African economies recover from the Covid-19 pandemic.
Emeka Chinwuba, McDermott Will & Emery partner and Vance Center Committee member, moderated the panel, featuring Agnes Gitau, GBS Africa partner, Michael Apalbilah, AB & David Africa associate, and African Legal Fellows alumni Cindy Oraro and Meluleki Nzimande, partners at Oraro & Company Advocates and Webber Wentzel respectively.
The panelists discussed the challenges to the AfCFTA and agreed that removing non-tariff barriers would stimulate trade between member states. They observed that the pandemic had spurred African states to build their supply and value chains, thereby providing new avenues for the growth of African economies. They concluded that e-commerce and fintech are crucial in encouraging Small and Medium Enterprises to capitalize on trade benefits under the AfCFTA.
XXX
The Vance Center and the Institute for African Women in Law, hosted a webinar on "Building Transnational Networks to Encourage Women across Continents to improve their Networks".
The host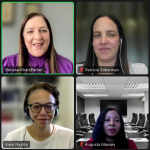 organizations have strived to improve women's leadership across the globe and realized that collaboration across borders between people and institutions is essential for business development. Transnational networks create a powerful front for women in law to acquire new knowledge and skills, advance a cause or business, and create a positive impact.
The webinar brought women legal practitioners to share experiences on connecting across countries with other practitioners and stakeholders in the legal profession to advance business transactions, human rights, and other social justice goals.
Moderated by Rehana Khan Parker, Director of Women in Law & Leadership Academy South Africa, the panel featured  Inosi Nyatta, partner, Sullivan & Cromwell and co-chair of the Vance Center Committee's Africa Sub-Committee, Patricia Silberman, Carey partner, and Augusta Massey of Massey & Associates. The panel explored the importance and impact of transnational networks and strategies to build and sustain successful international networks.
Inosi Nyatta described how she has benefited from the networks of the Vance Center as a Committee member participating in international meetings and taking on pro bono legal representation. She advised legal practitioners to strive to participate in transnational network building irrespective of one's practice area.
Patricia Silberman observed that a transnational network helps serve clients' needs for advice in any jurisdiction and recounted how the Vance Center's Women in the Profession Program (WIP) has helped her build extensive professional and social networks, take on impact projects, and live through the pandemic with a WIP WhatsApp group that provided a great social network.
The webinar hosted a poll and received excellent feedback from many attendees.