Vance Center Releases Annual Appeal
Dear Friend,
What is the Vance Center doing to deserve your financial support?  Why give to us, when so many organizations ask?
As the world focuses on violence against women in Hollywood, journalism, and public service, the Vance Center is launching a global program on behalf of incarcerated women, among the most vulnerable and neglected.
Trafficking, domestic abuse, the drug trade, and discrimination lie behind the imprisonment of many women.  They face particular challenges behind bars, including pregnancy, childbirth, infant care, and prison rape.
The Vance Center in 2018 will convene women prisoner advocates from around the world in a conference to devise strategies for implementing the so-called Bangkok Rules, United Nations guidelines for the proper treatment of women in the criminal justice system, including alternatives to prison like drug treatment or community-based halfway houses.  The Vance Center then will launch a pilot project to put the strategies into effect.
This initiative arises from the Vance Center's 3-year participation with Cornell Law School in an operational research study of women's incarceration in Jamaica and a legal survey of causes and conditions of women's imprisonment in 8 Latin American countries, conducted by the lawyers of an international corporation and a partner law firm.
Such collaboration is how the Vance Center manages to provide pro bono legal support to more than 60 human rights and environmental organizations worldwide on an annual budget of less than $1 million.  In 2017, we enlisted more than 500 lawyers from 165 law firms in 77 countries to join us in giving more than $6 million in pro bono legal services.
To make this happen, we depend on your financial support.  Please partner with us to improve conditions for incarcerated women around the world and in all of our other work.  We thank youfor your help.
Sincerely,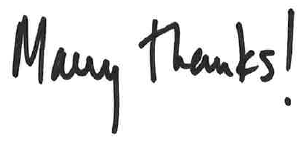 Alexander Papacristou
Executive Director
To contribute to the Vance Center click here