Video Presents Vance Center Workshop for Guatemalan Judges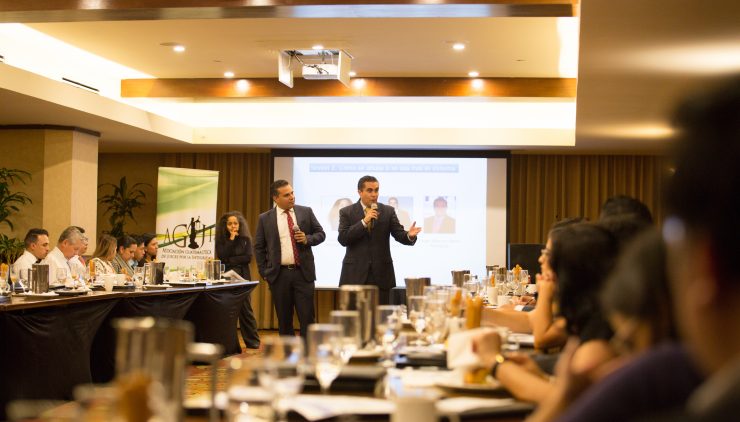 (Training in Guatemala | Photo Credit: Burson Marsteller Guatemala)
The Vance Center in October 2019 organized a workshop on international financial transactions and compliance for 50 Guatemalan judges through the Guatemalan Association of Judges for Integrity.
The Chubb Rule of Law Fund produced a video of the workshop. Participants Omar Ortiz (Chubb), Jose Luis Martin (Chevron), Francisco Garza (General Electric), Jorge Romo (Novartis), Claudia Gonzalez (Walmart), Julissa Reynoso (Winston & Strawn), and Vance Center Latin America Program Manager Jaime Chavez Alor appear in the video, along with Guatemala judges Erika Aifán and Carlos Ruano.
Lisa Vicens (Cleary Gottlieb), Jose Antonio Muñoz (Dentons Muñoz), Borja Marcos (Simpson Thacher), and Jose Ugaz (Benites, Vargas & Ugaz) also participated in the workshop.
Award-winning filmmaker Griffin Hammond directed the video.
See the video: https://www.youtube.com/watch?v=oMh_HHKGfmc