AMAmericas
AMAmericas is the informal alliance of pro bono lawyers working since 2012 to secure the right for marriage equality in Latin American countries. Founded by a group of lawyers led by Hunter Carter, Arent Fox partner and Vance Center Committee member, and Ciro Colombara, of Rivadeneira Colombara, Zegers Abogados, and board member of Fundación Pro Bono Chile, AMAmericas has had the support of the Vance Center in finding local counsel and coordinating some legal actions.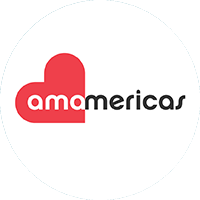 PRO BONO LAWYERS FOR LGBT+ CASES
The lawyers in this list have agreed to support in a pro bono basis legal work for LGBT+ cases.
Please contact vance@nycbar.org for more information.
Hunter Carter
United States of America
Partner at Arent Fox LLP. Co-founder of AMAmericas
Ciro Colombara
Chile
Founding Partner at Rivadeneira Colombara Zegers. Co-founder of AMAmericas
Digital Library
This is an online database of public digital documents from several countries in the Americas, in English and Spanish, about the right to marriage equality and other related topics.
This digital library aims to facilitate lawyers and civil society organizations the search for information and cases that can be used as a reference for other cases in the region.
If you want to include a document in the AMAmericas digital library, please contact:
vance@nycbar.org
DOCUMENT
TYPE
AUTHOR
CASE
CASE
REFERENCE
COURT
COUNTRY
DATE
LANGUAGE
AMICUS CURIAE SOBRE LA CRIANZA DE LOS HIJOS POR PARTE DE LESBIANAS, HOMBRES GAY Y BISEXUALES
Case

Turandot, Fedora y la Niña Lakme v. Defensor Segundo de Familia de Rionegro

Expediente T -2597191
Corte Constitucional
Colombia
08/04/2014
Español
Learn more
AMICUS CURIAE ON PARENTING BY LESBIANS, GAY MEN AND BISEXUALS
Case

Turandot, Fedora y la Niña Lakme v. Defensor Segundo de Familia de Rionegro

Expediente T -2597191
CONSTITUTIONAL COURT
Colombia
08/04/2014
English
Learn more
MEMORIAL DE LA ASSOCIATION OF THE BAR OF THE CITY OF NEW YORK
Case

Acción de Tutela instaurada por Luis Felipe Rodriguez Rodas v Edward Soto; contra Notaria Cuarta del Circuito de Cali, y Gustavo Trujillo Cortes, en calidad de Procurador Judicial 11 de la Procuraduría General de la Nación Delegada para Asuntos Civiles, contra el Juzgado Cuarenta y Ocho Civil Municipal de Bogotá D.C.

T-4.167.863 and T-4.189.649 AC.
Corte Constitucional
Colombia
04/24/2014
Español
Learn more
MEMORIAL DE LA ASSOCIATION OF THE BAR OF THE CITY OF NEW YORK
Case

Demanda de inconstitucionalidad contra los Artículos 64, 66 y 68 (parciales) de la Ley 1098 de 2006, "por la cual se expide el Código de la Infancia y la Adolescencia," y contra el artículo
1º (parcial) de la Ley 54 de 1990, "por la cual se definen las uniones maritales de hecho y régimen patrimonial entre compañeros permanentes."

Expediente D-10315
Corte Constitucional
Colombia
07/31/2014
Español
Learn more
AMICUS CURIAE BRIEF OF THE AMERICAN SOCIOLOGICAL ASSOCIATION
Case

Acción de Tutela instaurada por Luis Felipe Rodriguez Rodas y Edward Soto; contra Notaria Cuarta del Circuito de Cali, y Gustavo Trujillo Cortes, en calidad de Procurador Judicial 11 de la Procuraduría General de la Nación Delegada para Asuntos Civiles, contra el Juzgado Cuarenta y Ocho Civil Municipal de Bogotá D.C.

Document here

T-4.167.863 and T-4.189.649 AC.
CONSTITUTIONAL COURT
Colombia
07/14/2014
English
Learn more