Vance Center Co-Organizes Annual Pro Bono Conference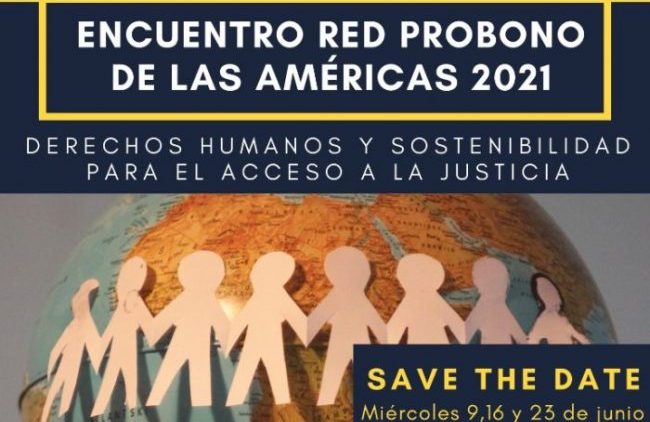 The Vance Center, the Pro Bono Network of the Americas, Fundación Pro Bono Colombia  and Universidad del Rosario  jointly have organized the conference "Human Rights, Sustainability and Access to Justice", taking place throughout June 2021.
The conference sessions in Spanish will occur  in weekly installments, each focused on a different theme. For example, Vance Center Committee member and Willkie Farr & Gallagher partner Maria-Leticia Ossa-Daza  will participate in a panel discussing the role of gender equality in sustainability, to be moderated by Vance Center Director of Pro Bono Partnerships Jorge Escobedo.  Other panels will discuss the role of pro bono legal services in human rights work and the role of social justice initiatives as tools for access to justice.
Please email jescobedo@nycbar.org for registration and further information.