Vance Center Promotes ESG in Paraguay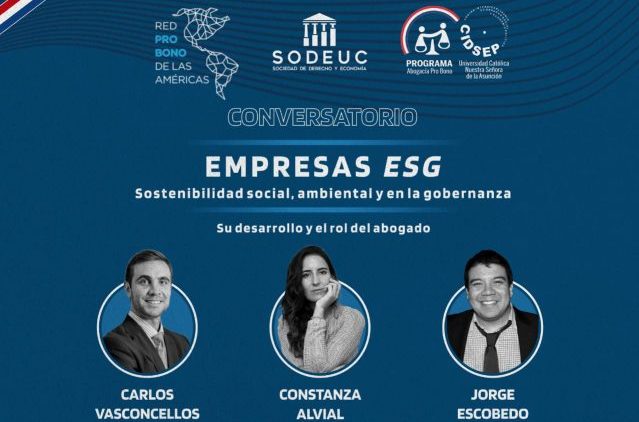 Director of Pro Bono Partnerships Jorge Escobedo participated this month in a virtual panel on Environmental, Social & Corporate Governance (ESG) in Paraguay.
The Vance Center organized the event jointly with the Pro Bono Network of the Americas  and its Paraguayan clearinghouse member, Centro Interdisciplinario de Derecho Social y Economía Política (CIDSEP), hosted at Universidad Católica Nuestra Señora de Asunción.
The conversation focused specifically on the critical role of pro bono lawyers in supporting social entrepreneurs, corporations with social missions, and economic development in Paraguay and Latin America more broadly.
Ferrere Abogados partner Carlos Vasconsellos offered his insights on providing legal services to these entities in Asunción, and Network co-coordinator Constanza Alvial of Fundación Pro Bono Chile spoke about the legal structures of social enterprises, including B Corporations, in Latin America. Escobedo provided an overview of the pro bono ecosystem in the region.
A recording of the event can be found here.