Keep Families Together
Launched in September 2018 in response to the U.S. government's "Zero Tolerance" policy, the Vance Center's Keep Families Together initiative connects Latin American pro bono counsel to assist U.S. immigration lawyers representing children, families, and asylum seekers.
Through its clearinghouse partners in the Pro Bono Network of the Americas, the Vance Center has enlisted 45 pro bono attorneys from 17 law firms in Argentina, Bolivia, Brazil, Dominican Republic, Ecuador, El Salvador, Guatemala, Honduras, India, and Mexico to support the legal representation of over 100 of separated children and families.
OUR SERVICES
In–country pro bono lawyers obtain vital evidence to support families' reunification and domestic immigration relief in the United States, including (but not limited to):
Birth certificates
Death certificates
Criminal & medical records
In-country pro bono lawyers also:
Draft witness statements & affidavits
Facilitate DNA tests to establish parental relationships
Serve parents with custody documents
Obtain expert testimony on foreign and transnational family and law issues
OUR IMMIGRATION COUNCIL PARTNERS
Keep Families Together accepts referrals from law firms and non-profit immigration providers and has collaborated with 17 such entities to represent children, families, and asylum seekers the U.S. Current non-profit partners include:
Keep Families Together has also accepted referrals from 16 U.S and International Law Firms representing children, families and, asylum seekers.
If you are a non-profit immigration provider or law firm and need local pro bono counsel in Latin America or elsewhere, please contact Director of Pro Bono Partnerships, Jorge Escobedo at jescobedo@nycbar.org.
UPDATES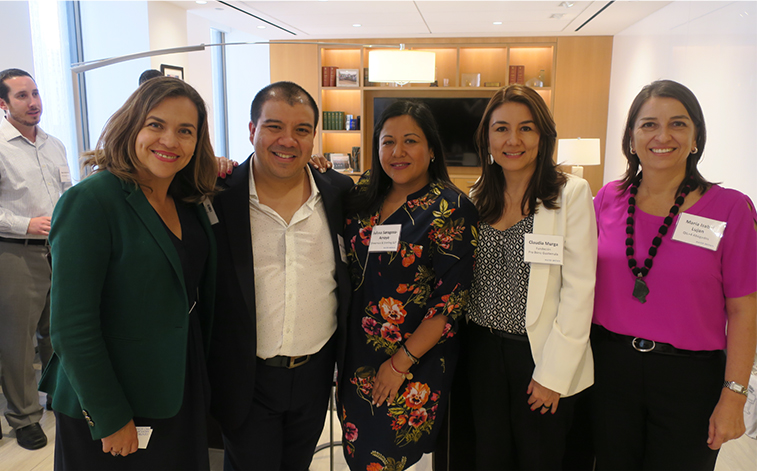 With support from the Tinker Foundation , the Vance Center convened 45 immigration & family separation experts from across the United States and Latin America in a workshop at the New York City Bar Association in June 2019. With immigration provider organizations, law firm pro bono counsel, and clearinghouse partners in the Pro Bono Network of the Americas in attendance, we identified new ways to further the Keep Families Together initiative and are in the process of implementing this expansion.