Vance Center Analyzes New Environmental Agreement in Latin America and the Caribbean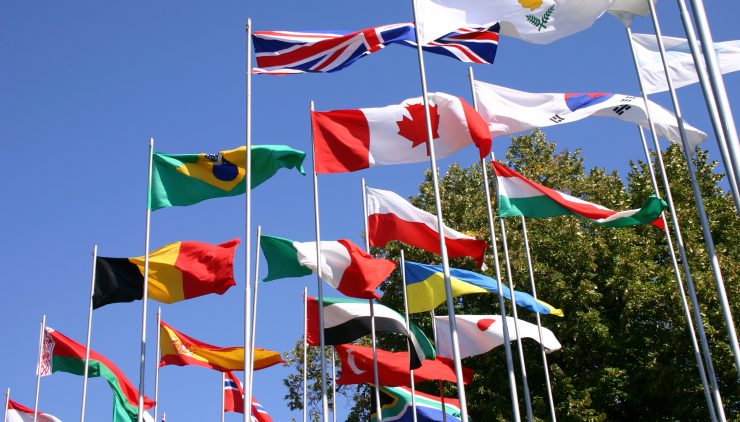 The Environment Program is supporting the Women's Earth & Climate Action Network (WECAN International)  in a research project to evaluate how it can use the Escazú Agreement, a new environmental and human rights treaty, to empower its clients in Latin America and the Caribbean. WECAN engages with a network of global women's organizations to strengthen their capacity and leadership in connection with the movement of women for climate justice.
The Escazú Agreement came into force in April 2021 with 12 ratifications (out of a possible 33) from Latin American and Caribbean countries. Guided by a secretariat at the Economic Commission for Latin America and the Caribbean, it is the first environmental treaty in the region, and affirms Principle 10 of the 1992 Rio Declaration on Environment and Development, resting on critical principles of environmental democracy and human rights.
A six-year negotiation process that included States and civil society, environmental, and human rights experts yielded an agreement that enshrines the rights of access to information, citizen participation, and access to justice in environmental matters. As the first legally binding instrument to include provisions and protections for environmental human rights defenders (EHRDs), it has been hailed by its supporters in the region and around the globe as a landmark agreement for countries that continue to suffer extremely high numbers of killings of EHRDs.
The agreement links these rights to environmental management and protection in connection with sustainable use of natural resources, biodiversity conservation, land degradation, climate change, and disaster resilience, among others. Eleven principles, including the principles of non-regression and progressive realization, the precautionary principle, and the principle of intergenerational equity, serve as the treaty's foundation. A key element, the obligation to adopt legislative, regulatory or administrative measures consistent with the agreement into countries' domestic legal frameworks, is critical to ensuring meaningful compliance with the Escazú agreement.
The Vance Center, with the assistance of five partner law firms, is researching for WECAN International the domestic legal frameworks in Antigua and Barbuda, Bolivia, Brazil, Colombia, Ecuador, and Peru to determine the extent to which existing laws comply with the treaty and are being enforced. For those obligations not yet included in the equivalent domestic framework, the Vance Center will provide guidance on how to implement the treaty's commitments in country reports. WECAN International plans to use the country reports to support its advocacy, on-the-ground projects to implement the Escazu agreement, training and workshops for clients, and building the global climate justice movement.