Vance Center and Central American Judges Publish Assessments on Judicial Independence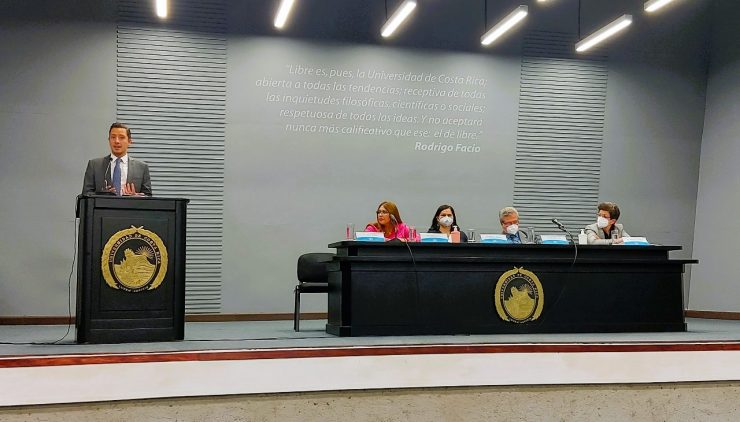 As part of its program to support independent judicial associations in Latin America, the Vance Center collaborated with the Central American Federation of Judges for Democracy (Federación Centroamericana de Juezas y Jueces por la Democracia- FECAJUD), to undertake a series of assessments on judicial independence in El Salvador, Guatemala, Costa Rica, Honduras, Panama and the Dominican Republic.
FECAJUD is a regional association of judges that furthers the rule of law, judicial independence, and the role of judges in protecting human rights in Central America. The Vance Center co-hosted a webinar recently on judicial independence in the region.
The assessments, produced with the assistance of pro bono lawyers, judges, and experts from each jurisdiction, explain the basic legal and institutional framework governing the composition and operation of the judiciary in each country, as well as the key issues that endanger judicial independence. Central topics include the selection and appointment of judges and justices, the concentration of administrative and financial powers in judicial organs, harassment and persecution of judges in certain countries, and corruption issues related to the judiciary.
This initiative is part of the FECAJUD's efforts to consolidate a Permanent Observatory to monitor the state of judicial independence and governance in the region. The assessments will be updated regularly so that different local and foreign individuals and organizations can access them and obtain first-hand information on these issues.
To launch the assessments, FECAJUD and the Vance Center co-organized a series of webinars in the cases of Guatemala and El Salvador and in-person events in Costa Rica. The President of FECAJUD, Guatemalan Judge Haroldo Vásquez, offered opening remarks in each of the webinars and spoke about the importance of the assessments to raise awareness among the international community on the judiciary's situation in each country and the region. Local judges and members of civil society organizations participated in the events, discussing the different issues presented in the documents.
An in-person event in Costa Rica took place at the University of Costa Rica, with President of the Supreme Court Fernando Cruz Castro, as the keynote speaker. Law School Dean Marcela Moreno and Costa Rican Judges Adriana Orocú and Rosaura Chinchilla expressed their support for the initiative and the need to address new challenges to judicial independence in Costa Rica. Vance Center Latin America Policy Director Jaime Chavez Alor and consultant Maria Cristina Martinez presented the main findings of the assessment.
Media throughout the region took note of the assessments: La Prensa Gráfica, Diario El Mundo, Radio YSKL, YSUCA, Verdad Digital, Ahora Noticias, Notiflash in El Salvador; Telediario and La Republica in Costa Rica; Emisoras Unidas, La Hora, El Periódico, and Prensa Libre in Guatemala; and La Prensa in Panama.
All documents are available on the new website of FECAJUD and here. The Vance Center program is supported by the National Endowment for Democracy.