Vance Center Co-Hosts Virtual Conference on Democracy and Civic Space in West Africa
On June 27, the Vance Center joined the West African Civil Society Forum (WACSOF) and other partners to host a timely virtual discussion on the political crisis in Senegal.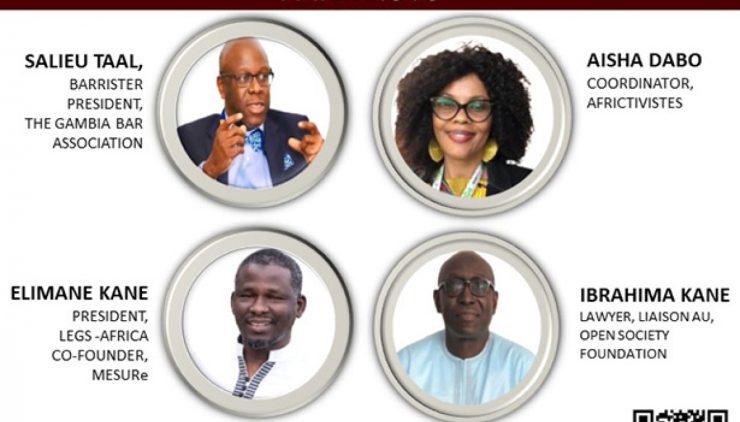 Participants in the virtual conference. (Image credit: WACSOF)
The conference, entitled "Democracy & Civic Space in West Africa – The Political Crisis in Senegal, Analysis and Solutions – The Role of ECOWAS and AU," explored the root causes of the ongoing crisis in Senegal, analyzed its impact on Senegal's society and economy, and highlighted potential solutions.  
Vance Center Africa Program Director Adaobi Egboka and WACSOF Executive Director Komlan Messie moderated the event, which featured four panelists.  
The panelists called for solidarity from all stakeholders, including ECOWAS, the AU, and traditional and religious leaders in the region. They also called on West African leaders to adopt a proposed amendment to the ECOWAS Protocol on Democracy and Good Governance to improve respect for human rights and the rule of law. The proposed amendment aims to strengthen term limits and ensure that heads of state and presidents do not change their countries' constitutions to allow them to remain in in office for more than two terms in office or extend their terms. 
Senegal has for years been considered one of West Africa's most stable countries, with three peaceful political transitions since its independence in 1960. However, intensifying government repression ahead of the 2024 presidential election and an accelerating crackdown on human rights – including tighter restrictions on civic space, internet shutdowns, bans on protests, and detention of journalists and opposition figures – have prompted calls from the international community for Senegalese authorities to ensure respect for democratic principles.  
In response to growing concerns about the state of democracy in West Africa, the Vance Center and its regional partners last year organized a four-part webinar series to discuss democracy, elections, and governance and the roles of various institutional actors in democratic backsliding and the resurgence of coups in the region.