Vance Center Furthers Engagement on Judicial Independence in Latin America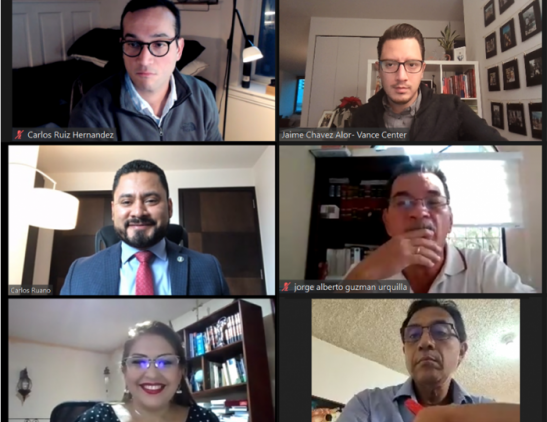 With help from the National Endowment of Democracy  the Vance Center has expanded its support of judges and other members from the legal communities in Guatemala, Costa Rica, Honduras, and El Salvador to strengthen judicial independence. Recent activities included the organization of workshops and the production of legal research, comparative analysis, and practical guides on international legal standards.
The Vance Center recently initiated a collaborative project with the "Central American Federation of Judges for Democracy" (FECAJUD) to support its efforts at the regional level to strengthen the independence of judges. As part of this effort, the Vance Center will participate in regional monitoring of attacks on judicial independence and other events relevant to the judiciary and the rule of law in each country.
In addition, the Vance Center will support the Costa Rican Association of the Judiciary (ACOJUD). Although Costa Rica has stood out as one of the countries with the strongest rule of law in Central America, there are worrying setbacks affecting the judiciary similar to rends from other countries in the region.
In Guatemala, the Vance Center has continued its support of the Guatemalan Association of Judges for Integrity. Recently, the association's efforts have focused on raising awareness of the new attacks on Judge Erika Aifan's judicial independence. The Vance Center previously organized representation for Judge Aifan to file a merits petition with the Inter-American Commission on Human Rights.
The Vance Center also pursued the "Judges as Peacebuilders" project with the International Legal Assistance Consortium and the International Association of Women Judges. This project engages with judges from Colombia, Guatemala, and Mexico on judicial security, anti-corruption efforts, and diversity in the judiciary.