Vance Center Honors Keep Families Together Partners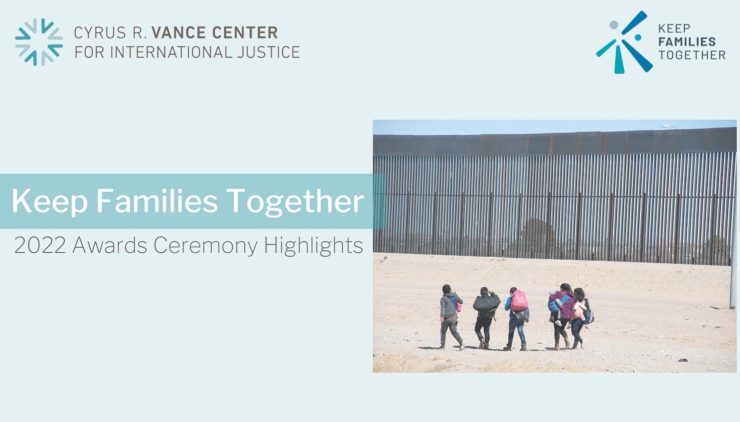 (Photo credit: Shutterstock)
The Vance Center last month held the second annual awards ceremony honoring 13 law firms from Angola, Central America, Dominican Republic and Ecuador for their participation in the Keep Families Together initiative. Since 2018, KFT has provided pro bono co-counsel from the home countries of families seeking to immigrate in the United States, but separated by the U.S. Government's Zero Tolerance and other policies.
The following law firms received recognition:
Headrick Rizik Alvarez & Fernández
The event also included remarks by Imelda Maynard of Diocesan & Migrant Refugee Services and Abena Hutchful of the Young Center for Immigrant Children's Rights, organizations for which KFT provided co-counsel from their clients' home countries. They described that many such clients avoided long-term immigration detention, cleared their immigration records, and/or were granted long-term immigration relief in the United States, thanks to KFT's services.
Vance Center Committee members Marcia Maack, director of pro bono activities at Mayer Brown, and David Flechner, partner at Allen & Overy, co-hosted the event
With the collaboration and support of more than 100 entities around the world, KFT has identified pro bono co-counsel for over 220 families from 25 countries.
A video with highlights from the event can be viewed here.