Vance Center Joins Human Rights Submission on Guatemala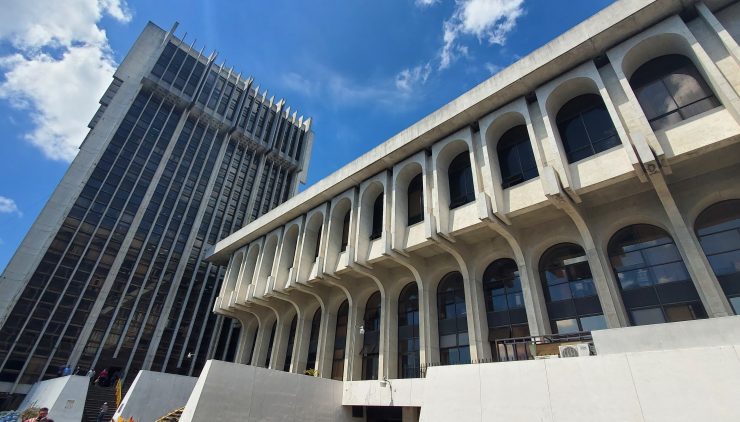 The Vance Center led the drafting and submission of a joint report on the status of judicial independence in Guatemala, as part of the United Nations Universal Periodic Review process. The organizations preparing the report submitted it to the United Nations Office of the High Commissioner for Human Rights as a basis for the Human Rights Council to review the human rights record of all UN member States in January 2023.
Regarding judicial independence in Guatemala, the Vance Center collaborated with the Due Process of Law Foundation (DPLF), the American Jewish World Service, Center for Justice and International Law (CEJIL), Guatemala Human Rights Commission/USA, Impunity Watch, Latin America Working Group Education Fund, Washington Office for Latin America (WOLA), Protection International Mesoamerica, Plataforma Internacional Contra la Impunidad (PICI), Programa Actuando Juntas Jotay, and Robert F. Kennedy Human Rights (RFKHR).  The ensuing  joint report included issues like: the appointment of high court justices and the attorney general; harassment and criminalization of judges and other judicial actors; the independence of prosecutors; and obstacles to the fight against corruption.
The Vance Center specifically addressed the current challenges regarding the appointment of magistrates for the Supreme Court and for the Chambers of Appeals in Guatemala. The report sets out the main legal and institutional framework for this process and flagged the key concerns in relation to the influence of politics in the appointments and the lack of sufficient tools to ensure quality and independence in the judiciary. The reports of the Vance Center's Lawyers Council for Civil and Economic Rights provided the basis for this document.
The Vance Center's joint submission, along with other stakeholders' reports, and the findings of the Human Rights Council will be published in the UPR website for consultation. The submissions are also available here.