Vance Center Supports Submission to the Colombian Constitutional Court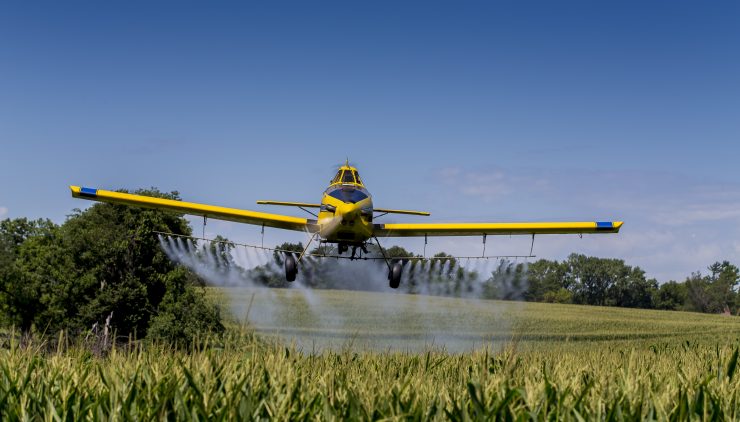 The Environment Program coordinated the filing of an amicus brief in an environmental case before the Colombian Constitutional Court on behalf of Dr. Marcos Orellana, the UN Special Rapporteur on the implications for human rights of the environmentally sound management and disposal of hazardous substances and wastes.
The case arises from the Colombian government's announced plan to restart aerial spraying of glyphosate on coca fields, a controversial program intended to interfere with cocaine production. Glyphosate is a broad-spectrum herbicide, which some jurisdictions have banned based on its potential link to cancer in humans. Those who oppose its use in Colombia allege that it has multiple negative economic, health, and ecosystem effects. The government's plan to hold virtual public meetings about the spraying, instead of in person meetings, because of the Covid-19 pandemic, has generated widespread concern due to a lack of access to the internet in many communities.
Fundación Pro Bono Colombia and Maria Valentina Díaz Gómez of the law firm Gómez-Pinzón led the drafting and submission of the amicus brief, which considered whether the government's Environmental Management Plan (Plan de Manejo Ambiental – PMA) to hold virtual public meetings sufficiently protected the rights of communities. It focused in particular on the rights of access to information, effective public participation, and access to justice in environmental matters, under international human rights law, which the Covid-19 pandemic does not negate or alter.
The brief discussed the obligations of states to ensure a "safe, clean, healthy and sustainable environment in order to respect, protect and fulfill human rights", as defined by the Framework Principles on Human Rights and the Environment. It highlighted international law created by the Inter-American Court of Human Rights in its Advisory Opinion 23/17, which identified the standards of procedural rights to public participation and communities' rights of consultation, and Resolution 1/2020 on the Pandemic and Human Rights in the Americas. The brief emphasized the obligations and protections introduced by the Escazú Agreement, signed by Colombia, and their connection to the recent recommendations by the Aarhus Convention's Compliance Committee that define the conditions guaranteeing proper public participation in virtual meetings, including case-by-case assessment of barriers to public participation.
Dr. Orellana argued to the Constitutional Court that virtual public meetings, even in the face of a pandemic, fail to meet international human rights law requirements unless the 'means and connectivity' to access and participate in virtual spaces are present. This requirement includes internet access, along with technical support and language availability. A decision is anticipated in the coming months.