Vance Center's Afro-Descendent and Indigenous Diversity Initiative Makes First Selections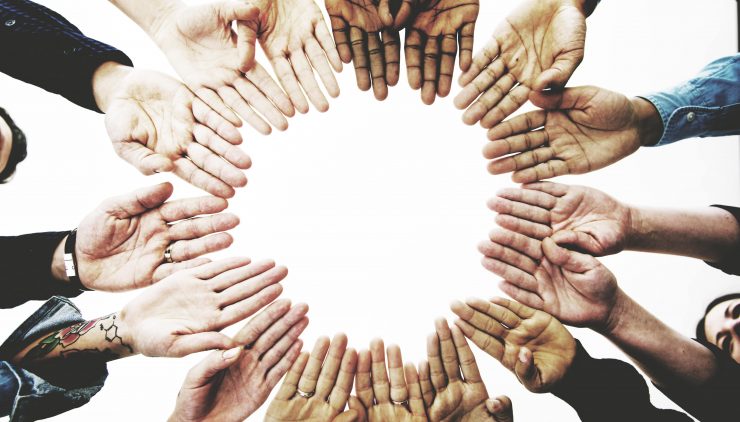 The TotalLAW Prep Mentorship Program of the Vance Center and TalentoTotal selected the first class of "candidates" who will receive mentoring and other support to pursue LLM degrees and one-year placements in international law firms in the United States or Europe. The program aims to create a broad and ethnically diverse leadership pipeline of highly talented Afro-Descendant and Indigenous lawyers from Latin America.
Launched in March 2020,  the program is a collaboration of law firms, bar associations, law schools, and pro bono clearinghouses to increase diversity and inclusion in the legal profession across the Americas.  Forty-four applicants from Brazil, Colombia, Honduras, Panama, and Venezuela underwent an initial review process and two competitive rounds of interviews, and eight won selection.
Members of the Vance Center Committee and the Lawyers Council Antonia Stolper (Shearman & Sterling), Hunter Carter (Arent Fox), Jaime Trujillo (Baker McKenzie), Julissa Reynoso (Winston & Strawn), Lisa Vicens (Cleary), Luciana Tornosvky (Demarest Advogados), Ramon Arias (GALA), Ruti Smithline (Morrison & Foerster), Ted Maynard (Paul Weiss), Veronica Rodriguez (Paul Hastings), and Werner Ahlers (Sullivan & Cromwell) participated in the selection process.
The selected candidates are: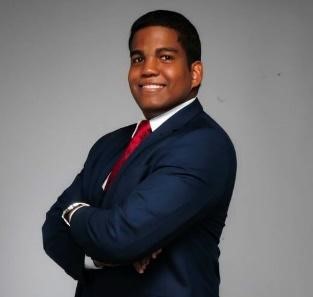 Álvaro Luis López Acosta is an Afro-Panamanian lawyer from Ciudad de Panamá, who specializes in litigation, dispute resolution, telecommunications law, and administrative law.  Alvaro maintains an interest in academic activities and programs that promote research and the development of law, especially among students and young Afro-Panamanian lawyers.  He seeks to pursue an LLM in the United States to acquire the knowledge and experience required to work on international disputes and help members of the Afro-Panamanian community advance their legal careers.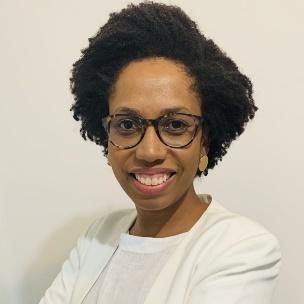 Anna Lyvia Ribeiro is an Afro-Brazilian lawyer and an expert in real estate law, civil, notarial, and registry law.  A native of São Paulo, Anna Lyvia is passionate about diversity in the legal profession and volunteers in the São Paulo division of the Brazilian Bar Association.  Anna Lyvia works in favor of the interests of Black lawyers to improve racial diversity in the legal community and  specific efforts involving the needs of Black lawyers.  She is interested in pursuing an LLM in the United States to learn about the international aspects of her practice,access the senior levels of leadership in Brazilian legal practice, and support other Black Brazilian lawyers.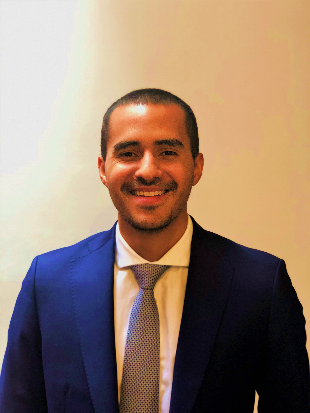 César Mauricio Gallardo is an Afro-descendent Colombian lawyer trained in International Business Law. Born and raised in the Archipelago of San Andrés, Providencia and Santa Catalina, he is a native Raizal islander. César represents a Protestant Afro-Caribbean ethnic group distinguished by their culture, language (Creole), religious beliefs (Baptist church) and similar historical past to the Antillean peoples, such as those of Jamaica and Haiti. With experience both in the public and private sector, he is currently focused on Real Estate and Commercial Law. He currently leads and participates in several activities devoted to his community.  César intends to pursue an LLM in the United States to expand his knowledge and interest in Public International Law.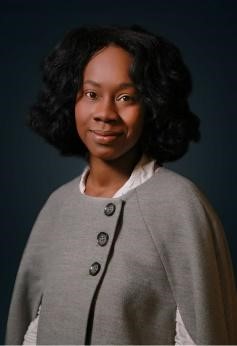 Janne Yorley Perea Asprilla is an Afro-Colombian lawyer from Quibdó, the capital city of Chocó in Colombia's Pacific Coast.  Janne's main areas of practice are commercial arbitration, dispute resolution, business law, and corporate governance.  Janne is currently working for an international law firm in Bogotá and believes that companies can contribute to the creation of favorable economic and social conditions in under-privileged communities through a tangible commitment to racial and ethnic diversity.  Janne seeks to pursue an LLM in the United States to expand her knowledge and expertise in e-commerce, consumer law, and economic justice.  She intends to return to her community and accelerate its economic growth through business development and impactful legislation.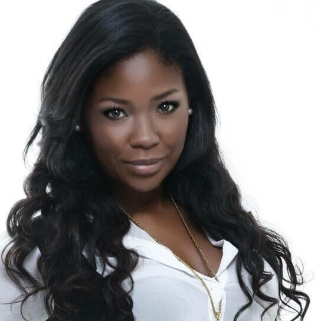 Karina Miranda is an Afro-Brazilian lawyer from São Paulo, currently working at a top-tier law firm in Brazil, where she provides legal advisory services to multinational and local clients.  She maintains a strong practice in dispute resolution and is the Co-Founder of the law firm's Black Diversity and Inclusions Committee, which works to facilitate the implementation of diversity programs focused on increasing the number of Black Brazilian lawyers. Karina wants to study an LL.M in the United States and become one of the first Afro-Brazilian women partners in Brazil, and support other talented lawyers to advance their legal careers.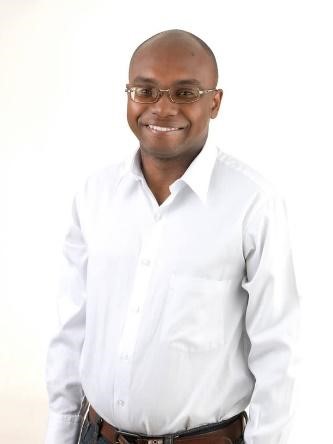 Diego Angulo Marinez is an Afro-Colombian lawyer from Tumaco in the Nariño department of Colombia's Pacific Coast.  With more than 13 years of litigation experience, Diego is the Co-Founder of the Chao Racismo initiative for the defense of the Afro-Colombian population.  He has advocated for the improvement of health conditions in the Colombian Pacific region, the rightful restoration of seats in the House of Representatives for the Afro-Colombian community, and other human rights initiatives.  Diego is currently pursuing an LLM in the United States to broaden his knowledge and understanding of strategic litigation, negotiation techniques, and the "Common Law" systems.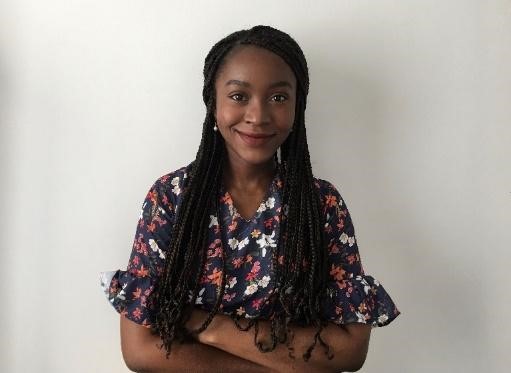 Maria M. Obeso is an Afro-Colombian lawyer trained in public law.  A daughter of San Basilio de Palenque, Maria is a proud member of the Palanquera community, which constitutes the descendants of the enslaved who, through acts of resistance and freedom, took refuge in the territories of the North Coast of Colombia since the 15th century. Maria has a passion for the defense and protection of the human rights of Afro-descendants, particularly in the vulnerable, excluded, and marginalized communities of Colombia.  She is an expert in human rights advocacy, working with local organizations aiming to achieve inclusion and equality.  She wishes to pursue an LLM in the United States to strengthen her knowledge and expertise in international human rights law.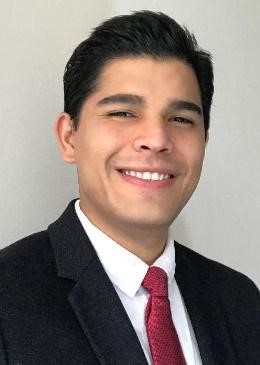 Wilmer Gonzalez is a Wayuu Venezuelan lawyer trained in human rights defense.  As a member of the Wayuu people, Wilmer represents an Indigenous American ethnic group of the Guajira Peninsula in northernmost part of Colombia and northwest Venezuela.  He has experience advising NGOs on international law, human rights, and peace building & negotiation strategies at the national and international levels.  He has worked on cases involving sexual torture, access to public services, and discrimination in Venezuela.  Having fled Venezuela, Wilmer is also a regugee and represents the interests and struggles of millions of displaced people across Latin America.  Wilmer intends to pursue anLLM in the United States to strengthen his knowledge and expertise in international human rights and humanitarian law and humanitarian law, while he continues to support the Indigenous community in Venezuela.
Learn more about the program here.