Vance Center Advises UN Expert in Global Environmental Study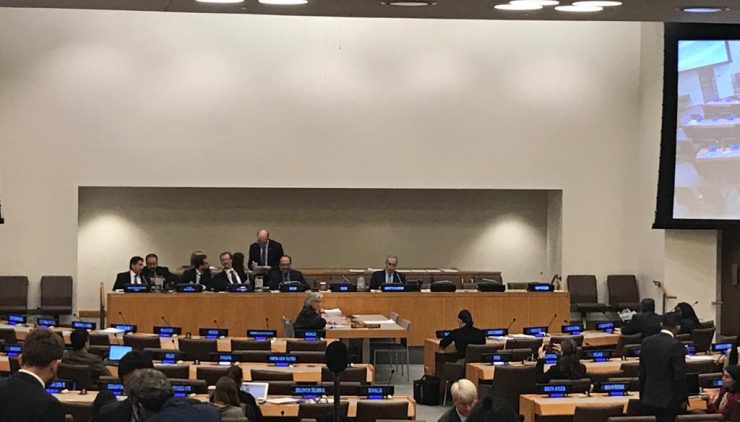 (David Boyd at the United Nations | Photo Credit: Susan Kath)
The Vance Center has advised United Nations Special Rapporteur on Human Rights and the Environment David Boyd, as he prepares to deliver a report soon to the UN Human Rights Council. The Environment Program led a study of almost 400 national and subnational jurisdictions, documenting that a large majority of UN member states recognize the right to a healthy environment.
Dozens of law firms joined the Vance Center to research constitutional provisions, statutes, case law, and international treaties for the study. Clifford Chance, led by Vance Center Committee member Janet Whitaker, acted as coordinating counsel and undertook substantial research, as did White & Case, also represented on the Vance Center Committee.
The right to a healthy environment has important implications for global human rights protections. It enables citizens to hold their governments accountable in meeting guarantees of clean air, drinkable water, and a pollution-free environment. For example, the Chilean Supreme Court recently set out a comprehensive framework requiring the Chilean government to remedy and prevent recurrence of severe air pollution in the towns of Quintero and Puchuncaví. The Vance Center advised on an amicus brief in that case.
The recent study continues the Vance Center's work in the area of human rights and the environment, which included support for the Global Pact for the Environment.  Professor Boyd will use the study in his efforts to have the UN Human Rights Council and UN General Assembly recognize the right. He will release the full results of the study in 2020.