Vance Center Assists in Preparation of Crucial Handbook on Climate Justice
The Vance Center recently assisted two world-leading climate justice organizations working at the cutting edge of climate law in preparing materials to present at the International Court of Justice.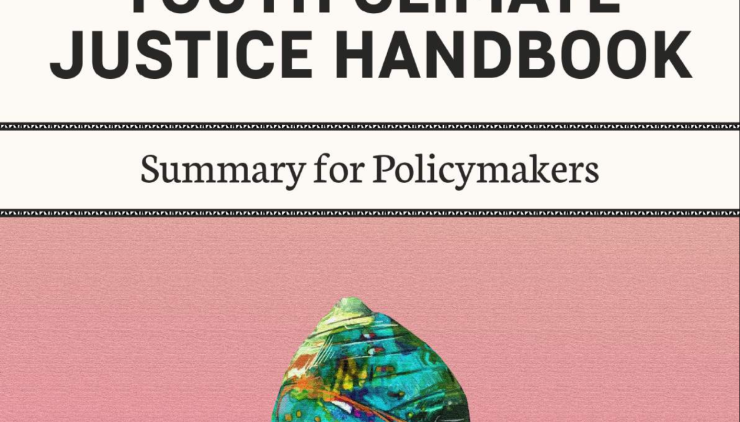 Earlier this year the United Nations General Assembly requested an advisory opinion from the International Court of Justice (ICJ) on States' obligations concerning climate change, setting the stage for a major new development in international environmental law.
This resolution was the product of years of organizing by young people from around the world, with especially significant representation from the Pacific region. Two groups, Pacific Island Students Fighting Climate Change (PISFCC) and World's Youth for Climate Justice (WYCJ), led a campaign for Vanuatu to introduce the resolution to the General Assembly, and then to persuade other States to support the resolution. The Vance Center worked with these groups in preparing legal materials to assist states in making climate-ambitious submissions. Ultimately, the decision to refer a question to the ICJ passed without opposition, and organizations have shifted their focus to the arguments that states will present at the ICJ. Climate justice groups such as PISFCC and WYCJ are working hard to develop a range of concepts and arguments that states can adopt in their submissions before the Court.
The two organizations have produced "The Youth Climate Justice Handbook," a comprehensive guide to climate justice obligations under international law. The Handbook comprises a summary for policymakers, a status report on principles of international and human rights law, as well as a legal memorandum which sets out a case for recognizing expansive international law obligations on states to mitigate against climate change and ensure communities can adapt to its impacts. This memorandum provides a basis for states to formulate climate-ambitious arguments, and for civil society to place pressure on states to seek a progressive decision from the Court.  
Vance Center Senior Staff Attorney Sam Bookman acted as a reviewer for the Handbook and contributed to the final version, providing an overview of the interpretive principles that the Court could adopt in considering the General Assembly's request. This included commentary on questions of how different fields of international law can be systematically integrated in a single set of international law standards.  
"PISFCC and WYCJ have provided inspiring leadership on this issue," Bookman said. "Once again, they show that young people are not willing to accept the lack of global action on climate change, and are prepared to take their fight to the world's highest court."