Vance Center Joins Launch of Global Defamation Defense Program
Vance Center Executive Director Alexander Papachristou participated in a side event organized by the Open Society Foundations at the International Journalism Festival in Perugia, Italy, to present Reporters Shield ahead of the program's formal launch in May.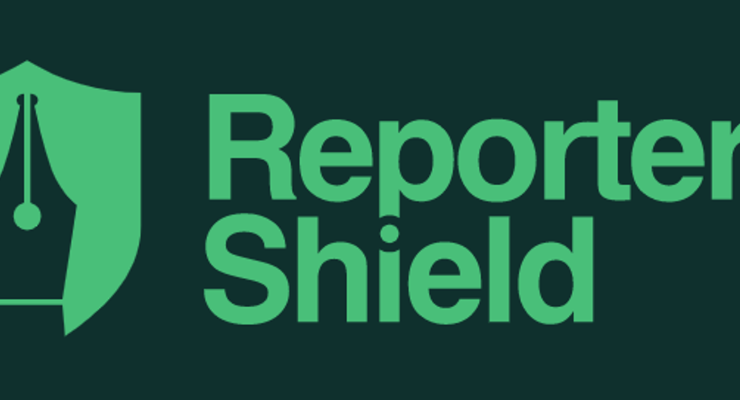 Reporters Shield, funded by USAID and others, will assist media and other independent reporting organizations worldwide with legal defense against defamation lawsuits and related claims. 
Papachristou joined Peter Noorlander, start-up executive director of Reporters Shield, and Drew Sullivan, co-founding executive director of the Organized Crime and Corruption Project (OCCRP), in presenting the program at the Journalism Festival side event. Sullivan and Papachristou developed the program based on OCCRP's experience confronting frequent SLAPP suits in Europe and the United States, with the Vance Center organizing its legal defense.   
Strategic Litigation Against Public Participation (SLAPPs) are lawsuits intended to harass and intimidate journalists without any legitimate basis. Criminal and corrupt figures and organizations increasingly have resorted to SLAPPs over recent years to conceal their illicit dealings from public scrutiny and accountability. The rise in SLAPPs targeting reporting organizations and even individual journalists has made it more likely that media outlets may be forced to self-censor, avoid reporting about especially litigious individuals, remove stories from their platforms upon receiving legal threats, or reduce operations, threatening the public's ability to access critical information. 
Reporters Shield aims to provide a systemic solution to the risk posed by SLAPPs, offering media outlets and other independent organizations engaged in public interest reporting membership benefits including finding and paying lawyers to defend them against threats and lawsuits, as well as training and appropriate pre-publication content review. The Vance Center will coordinate these legal services for members on behalf of Reporters Shield, an independent nonprofit organization based in the United States. 
The formal launch of Reporters Shield will take place on May 2 during a special event marking the 30th anniversary of World Press Freedom Day at the United Nations, sponsored by UNESCO. The following day, World Press Freedom Day, the Vance Center will host a launch event and press conference to introduce the initiative and answer questions about it. Reporters Shield will begin accepting membership applications this summer.