Latin America Anti-Corruption Assessment launching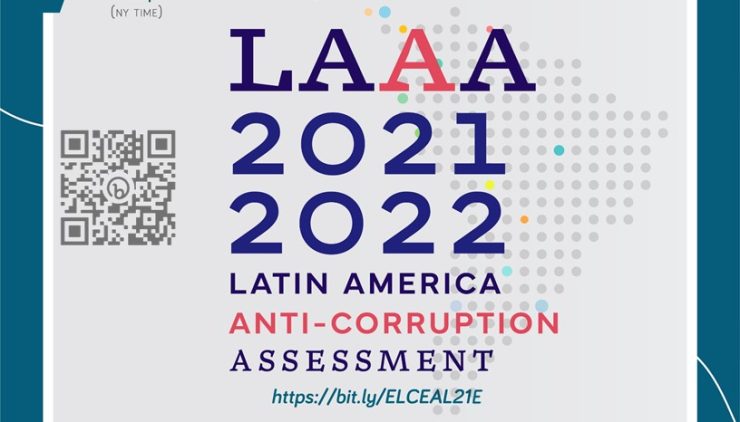 Virtual attendance: Register here
In-person attendance in NYC: send an email to lawyerscouncil@nycbar.org to confirm your attendance
March 16, 18 hrs.
New York City Bar Association
Simultaneous translation English – Spanish available
The Vance Center for International Justice invites you to the launching event of the " Latin America Anti-Corruption Assessment 2021-2022" produced by the Lawyers Council for Civil and Economic Rights.
The Latin America Anti-Corruption Assessment 2021-2022 is the second edition of a regional study for seventeen countries that maps legal efforts to prevent and combat corruption. This report uses legal practice as a basis to assess legislation, authorities and implementation to prevent, punish and combat corruption. This document captures the views of anti-corruption practitioners in various sectors, including law firms, companies, academia, civil society organizations, human rights defenders, among others.
Participants
Antonia Stolper, United States | Shearman & Sterling | Vice Chair for Latin America, Vance Center Executive Sub-Committee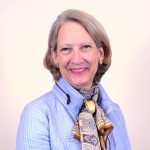 Antonia Stolper is Of Counsel in Shearman & Sterling's Capital Markets-Americas practice after retiring as a Shearman & Sterling partner at the end of 2020, where she has focused on Latin America capital markets, representing issuers and underwriters, including corporates and sovereigns and sub-sovereigns in their international public capital market issuances.
She is Vice-Chair for Latin America of the Cyrus R. Vance Center for International Justice of the New York City Bar where she has worked closely with the Women in Profession project and in expanding pro bono practice of private lawyers, particularly in Latin America, and is one of two U.S. members of the Lawyers Council for Civil and Economic Rights of the Vance Center.
S. Todd Crider, United States | Simpson Thacher & Bartlett LLP | Vance Center Executive Sub-Committee member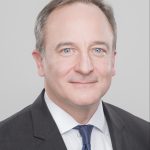 Head of the Firm's Latin America Practice, Todd Crider advises clients in international corporate finance transactions, mergers and acquisitions and project finance. He divides his time between New York and São Paulo, Brazil. In corporate finance, Todd has led transactions in Latin America and Europe, including advising on equity and debt offerings by issuers from Brazil, Chile, Argentina, Mexico and Colombia, as well as Spain and Portugal. He has handled matters for clients including BAML, BTG Pactual, Citigroup, Credit Suisse, Goldman Sachs, JPMorgan and Morgan Stanley. In M&A, Todd has represented KKR, Apax, Carlyle, Patria, Riverwood and SoftBank, as well as the principals in strategic transactions, including The Boeing Company's $4.3 billion acquisition of Embraer. In project finance, he has represented sponsors and lenders in hydroelectric projects, airport expansions, toll-road projects and gas-fired generation facilities. A frequent speaker on capital markets, private equity and emerging markets, Todd is also a leader in pro bono activities. He is a member of governing body and executive committee of the Cyrus R. Vance Center of International Justice (where he was founding chair). He also serves as the Vance Center representative to the boards of the Pro Bono Network of the Americas (Red Pro Bono de las Americas) and the Lawyers Council for Civil and Economic Rights of the Americas. Todd is also the Vice-Chair and a member of the Executive Committee of the Rainforest Foundation US and a member of Advisory Board of Howard College of Arts & Sciences of Samford University.
Ignacio Martín Meggiolaro, Argentina | MBP Partners Abogados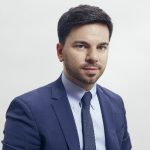 Lawyer, graduated with honors from Universidad Católica Argentina. He also earned a Masters' degree in Law and Economics from Universidad Torcuato Di Tella, an International Certification in Ethics & Compliance from Universidad del CEMA and a "Leadership Professional in Ethics & Compliance" certification granted by the Ethics & Compliance Initiative (ECI). Throughout his professional career, he worked as an associate lawyer at Bruchou, Fernández Madero & Lombardi Law Firm (Buenos Aires, Argentina), Legal and Compliance Manager at Pampa Energía Group, foreign associate at Cleary, Gottlieb Steen & Hamilton (New York), Regional Compliance Manager at Fresenius Medical Care, and as Legal Director at Puente Group (Argentina, Panama, Paraguay, Uruguay and the UK.). In 2016 and jointly with Victoria Bengochea, he founded MBP Partners Abogados, a law firm that provides corporate, finance, tax, corporate governance and compliance counsel to local and international clients.
Lindsay Sykes, Bolivia | PPO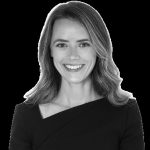 Lindsay Sykes leads PPO's Compliance team, assisting clients in the firm with all aspects of risk management and anticorruption compliance, including corruption risk assessments, analysis and testing of anticorruption and ethics policies, transactional and third party due diligence, anticorruption and compliance training, and internal investigations into allegations of fraud, bribery and other corporate misconduct.
Lindsay is also a member of PPO's Arbitration team and advises on case strategies and methods for legal analysis and information management and in highly complex disputes. She is an expert in analyzing and communicating complex information in a cross-border legal context.
Prior to joining PPO, Lindsay was an attorney with Cleary Gottlieb Steen & Hamilton LLP, where she represented clients in a wide range of cross-border matters, including in investigations by U.S. regulators into allegations of illegal corporate practices, as well as complex commercial disputes. She has led on-the-ground investigations for Fortune 500 companies and international financial institutions throughout the world.
Lindsay obtained her law degree from the George Washington University School of Law, in 2007 and a Bachelor of Arts in International Affairs from the University of Virginia in 2003.
Eloy Rizzo, Brasil | Demarest Abogados
Partner of Demarest's Compliance practice, Eloy Rizzo holds an LLM in Competition Law and International Arbitration from King´s College London (England) and a postgraduate degree in Civil Procedural Law from PUC-SP. Eloy has a significant experience in internal investigations of high complexity, with focus on possible violations of anti-corruption laws in multi-jurisdictional cases. In addition, he deals with administrative proceedings and lawsuits arising from possible violations of the anti-corruption legislations and negotiates leniency agreements with competent authorities. He is a professor at LEC – Legal, Ethics and Compliance and for the postgraduate courses offered by PUC-SP and FGV/RJ Law Schools. Eloy is also recognized by the main legal publications, such as Chambers Latin America, Who's Who Legal and Leaders League. In 2019, 2020 and 2021 Eloy has been recognized by peers and clients as one of the "Elite 5" Brazilian compliance lawyers
Pablo Guerrero, Chile | Barros & Errázuriz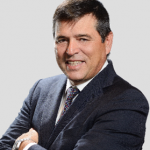 Pablo Guerrero is a partner with the Chilean law firm Barros & Errázuriz Abogados, in which he leads its corporate department. He has more than 25 years of experience focusing his practice in mergers and acquisitions, capital markets and securities regulations, financing, investment funds, foreign investment and international commercial transactions in general.
He has been recognized as one of the best mergers and acquisitions lawyers in the country, highlighting his extensive experience in leading the most relevant transactions in Chile.
He was Founder and President of the Pro Bono Foundation in Chile for more than 15 years and is currently part of its Advisory Board. He was the managing partner of Barros & Errázuriz for more than 10 years and currently he is part of the Pro Bono and Gender Equality Committees at the firm, promoting internal initiatives towards commitment to the community and diversity in the legal world.
Adriana Bueno, Colombia | Gomez Pinzon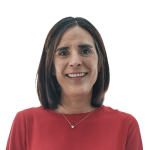 Adriana has more than 31 years of professional experience, she started her career in the public sector, and she has been involved in the creation of in-house legal departments for companies of the private, industrial and commercial sectors in countries such as Colombia, Dominican Republic and Venezuela, serving as Corporate Lawyer and Counsel in the many legal issues applicable to these companies.
She is currently Director of the Risk & Compliance Department, which is part of the firm's Corporate and M&A practice group. Adriana has extensive experience managing the judicial affairs of Direct Sales companies either under Single Level Marketing (SLM) or Multilevel Marketing (MLM) models in Colombia and in Andean Community member states.
Over the last 10 years, Adriana has specialized in the implementation and integrated management of Corporate Governance and Compliance models, Money Laundering, Terrorist Financing and Weapons of Mass Destruction Proliferation Internal Control and Integrated Management Systems (SAGRILAFT and SIPLAFT – PADM, for their acronym in Spanish), Models Preventing the Risk of Bribery/Corruption, Corporate Ethics Programs, Information Security Management Systems (SGSI for its acronym in Spanish), Personal Data Protection Systems, and Authorized Economic Operator (AEO) and BASC (Business Alliance for Secure Commerce) certifications in Colombia and Peru.
Juan Carlos Tristán, Costa Rica | BLP
Juan Carlos is a BLP Partner in the San José office. His practice areas include Regulatory Compliance, Prevention & Risk Management, and Ethics & Anticorruption.
His extensive experience in Compliance & Anti-corruption includes conducting internal investigations, trainings and drafting and implementation of ethics and anticorruption programs in Central America and Mexico, according to international standards, domestic laws and the US Foreign Corrupt Practices Act (FCPA).
He currently holds the position of President of the Anticorruption Commission of the Costa Rican Chapter of the International Chamber of Commerce. In addition, he is member of the Ibero-American Group of Compliance Lawyers, founding member and board member of the Costa Rica Chapter of the World Compliance Association, and is the country representative of the Anti-Corruption Commission of the International Bar Association (IBA). He has published articles on compliance and anticorruption issues, and has participated as a speaker in national and international forums.
Hernán Pérez Loose, Ecuador | Coronel & Pérez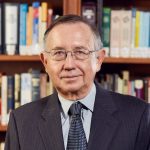 Hernán is one of Coronel & Pérez co-founder. His experience involves, mainly, matters of arbitration and investment litigation; contract law, especially public contracts; mergers and acquisitions; constitutional law and administrative law. He has represented clients in human rights matters before the Interamerican System of Human Rights; and he has represented the Republic of Ecuador in diplomatic negotiations. He has been Legal Advisor to the Attorney General´s Office, the President of Ecuador, and Alternate Delegate in the Constitutional Convention of 1998. Since the year 2005, Hernán is a registered arbitrator, and is currently Delegate of Ecuador before the Arbitration Commission of the ICC, Paris.
Alí Ordonez, Honduras | BLP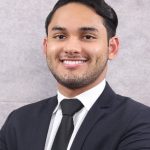 Alí is a BLP Associate in the Tegucigalpa, Honduras office. His specialties include Ethics & Anti-Corruption and Business Law practices.
He has extensive experience in the reception, analysis, and follow-up of complaints, legal advice and drafting of orders for investigation, requests for information addressed to state entities, and the drafting of studies of high social impact published through the Observatory of Criminal Anticorruption Policy (OPCA).
In the area of Business Law, he has experience in the review, preparation, and implementation of contracts and in day-to-day commercial issues for national and international companies with a presence in Honduras.
He joined the BLP team as an Associate in 2021, after being a Research Analyst at the National Anti-Corruption Council.
Alfonso Carrillo, Guatemala | Carrillo & Asociados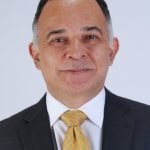 Alfonso Carrillo, leader of the C&A firm, has extensive and in-depth litigation experience involving multiple jurisdictions (Central America, Panama, Boston, New York, London, Amsterdam, among others) in insurance disputes, commercial disputes, financial settlement disputes, fraud, white collar crime, insolvency, arbitration and government affairs. He has provided advice on several bankruptcies, leading and coordinating important local and foreign teams.
He has also advised clients on international corporate financial transactions, mergers and acquisitions, in Latin America and the United States. He has represented several banks such as Lloyds TSB Bank Plc., Chase Manhattan, JP Morgan, Morgan Stanley, Citibank, IFC, Amro Bank. He has advised multinationals such as Unilever, Diageo, Itochu, Honda, Microsoft, Cessna Financial Corp., UPS, France Telecom, Lloyds London reinsurers.
He was a private advisor to a Superintendent of Tax Administration, as well as to Ministers of Economy and Finance. He was appointed by the World Bank as Temporary Legal Counsel in the Modernization Program (1996 and 1997).
He is a member of the ICC Fraudnet a worldwide network of lawyers specialized in asset tracing & recovery, founded in 2004, which operates under the auspices of the ICC's London-based Commercial Crime Services unit.
Leonel Pérez Nieto, México | Creel, García-Cuellar, Aiza & Enríquez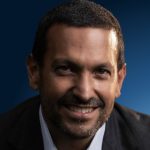 Leonel Pereznieto is a partner of Creel, García-Cuéllar, Aiza y Enríquez in the Mexico City office.  His practice focuses on investigations & compliance and regulatory.
As a member of our Firm's Investigations and Compliance practice group, Mr. Pereznieto has conducted numerous complex anticorruption and white-collar investigations.  In close collaboration with international counsel, Mr. Pereznieto has participated in investigations involving conducts in Mexico with a cross border impact.   His expertise in Regulatory issues enhances his investigations and compliance capabilities, while affording clients effective advice on Government matters including procurement, concessions, licenses, and cooperation agreements.
His unique blend of regulatory expertise and his career-long experience advising on risk management is sought after by clients. He also regularly advises clients on the tailoring, implementation and assessment of compliance programs; to that end he leverages on his thorough understanding of corporate governance and his experience across various industries and cultural environments.
Pilar Callizo, Paraguay | Gross Brown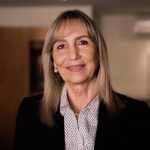 María del Pilar Callizo is a partner at Gross Brown and a widely recognized labor and employment law expert and professor, joined Gross Brown as a partner to head its labor and employment law practice.
María del Pilar has extensive experience in advising daily and permanent legal affairs, labor and social policy, for individuals and legal entities. Furthermore, she is also venturing into the application of risk committees, safety and health in enterprises. She has successfully represented national and multinational companies during negotiation processes with employees on the purpose of achieving extrajudicial solutions which can result in a faster and cheaper conflict resolution; while providing creative and effective solutions.
She is currently Member of the Economic and Social Forum of MERCOSUR, representing MERCOSUR Women's Forum and Member of the Board and of the Employment Committee of the FIA.
Sergio Mattos, Perú | Rebaza, Alcázar & De Las Casas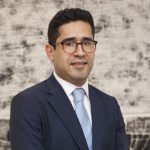 Sergio Mattos is a Senior Associate to Rebaza, Alcazar & De las Casas. Member of the Compliance and White-collar crimes practices. He holds aJD by Universidad de San Martin de Pores, 2009, a Master of Laws (LL.M.) in Criminal Law, Universidad de Sevilla, Spain, 2012, and a Master of Laws (LLM) in Criminology and Criminal Justice, London School of Economics and Political Science (LSE), United Kingdom, 2018
Sergio is Chevening Scholar, Scholarship awarded by the British Government, 2017-2018, and a Certified Compliance & Ethics Professional–International (CCEP-I)
He was the representative from the Peruvian National Judiciary Council before the High-level anticorruption commission, 2014-2017.
Mary Fernandez, República Dominicana | Headrick Rizik Alvarez & Fernández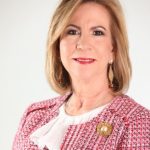 Founding partner of Headrick Rizik Alvarez & Fernández, Dominican Republic.  The Firm was founded in 1985 and has been recognized as Law Firm of the Year by IFLR and by Chambers & Partners Latin America.
Mary is National Ambassador of the International Chamber of Commerce (ICC) Commission on Intellectual Property representing the Dominican Republic. She is arbiter and member of the Mediation, Conciliation and Arbitration Committee of the Asociación Interamericana de Propiedad Intelectual (ASIPI). Judge of the Disciplinary Panel of the ASIPI. Member of the Board of Directors of the Chamber of Commerce and Production of Santo Domingo, Inc. (CCPSD). Past member of the Board of Directors of the American Chamber of Commerce (AMCHAMDR), past Chair of its Legal Committee and present member of its Health Committee. Editor for the Dominican Republic of the "International Opposition Guide" of the International Trademark Association (INTA) and, member of the editorial committee of Gaceta Judicial, the only legal periodical in the country. Past President of the Board of Instituto Tecnológico de Santo Domingo (INTEC). Mary is past president of the Asociación Dominicana de Propiedad Intelectual, Inc. (ADOPI), of Fundación Institucionalidad y Justicia, Inc. (FINJUS) and past Chair of the Latin American Council of the International Section of the New York State Bar Association (NYSBA).
She specializes in corporate and business law, banking law, agency and distribution law, foreign investment, intellectual property, arbitration, and trusts and estates.  Her professional practice has been recognized and ranked in Band 1 by Chambers Global 2021 and Chambers Latin America 2022 in Corporate/Commercial and in Intellectual Property. She is recommended by Latin Lawyer 250 2021. She is also recommended by the Latin American Corporate Counsel Association (LACCA) for Corporate/M&A in 2021. She teaches intellectual property for a Master´s Program on Intellectual Property at the Pontificia Universidad Católica Madre y Maestra (PCUMM).
Mary is Dominican, studied law at the Universidad Pedro Henríquez Ureña (UNPHU), where she graduated summa cum laude in 1979. Immediately after, 1979-80, she attended postgraduate courses in Political Science and International Relations at Georgia State University. She has an LLM in Intellectual Property from the University of Illinois, in Chicago, USA. She graduated in 2016, with honors.  She speaks Spanish and English.
Igal Guertein Babic, Uruguay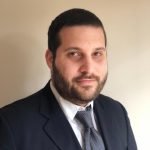 Igal Guertein Babic holds a B.A. in International Studies (recipient of the Academic Excellence Award) from Universidad ORT Uruguay and is currently in his last year of Law school at Universidad de Montevideo. Moreover, he holds a postgraduate diploma in Economic Criminal Law and is a Master of Laws candidate at the same institution.
He was Assistant Professor of Comparative Politics within the Department of International Studies of Universidad ORT Uruguay in 2016-2017 and since August 2021 serves as paralegal in Amorín Abogados Law Firm.
Jaime Chávez Alor  | Vance Center
Mr. Chavez Alor joined the Vance Center in November 2018. In his role, he is responsible for managing the Vance Center's Lawyers Council on Civil and Economic Rights in the Americas and to develop other policy-related initiatives in Latin America.
Before joining the Vance Center, Mr. Chavez Alor worked in the three branches of the Mexican federal government. He served as head of the Unit of Ethics and Prevention of Conflict of Interest in the Secretariat of Public Administration, and previously as head of the Unit of International Affairs and Attaches, and general director of special projects in the Office of the Attorney General. He worked before as senior advisor to a Mexican senator and junior advisor to the Chief Justice of the Mexican Supreme Court of Justice.  He has also worked as a normative analysis and institutional design expert and has experience with not-for-profit organizations.
Jaime received his law degree from Escuela Libre de Derecho in Mexico City, and an LLM from Columbia Law School, where he graduated as a Harlan Fiske Stone Scholar, received the Raymond J. Baer Scholarship and the Parker School of Foreign and Comparative Law Recognition of Achievement. Additionally, he has studies in public policy, human rights and compared criminal law.