Vance Center Engages with the Pro Bono Network of the Americas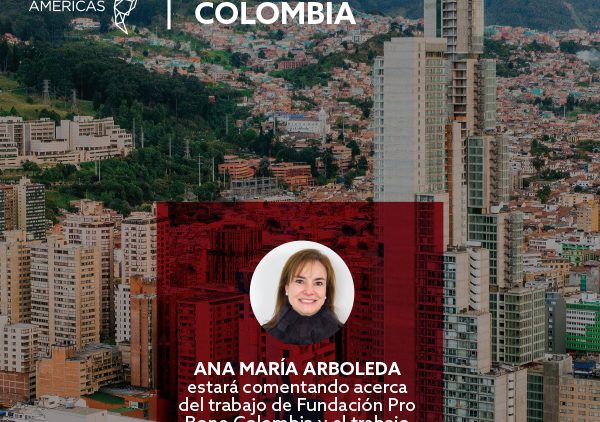 The Vance Center and the Pro Bono Network of the Americas launched a series of virtual conversations with respective executive directors of the Network's member and affiliate pro bono clearinghouses in Latin America. The live, informal discussions focused on each organization's COVID-19 related efforts, as well as its regular pro bono work.
The series began in June with Argentina's Comisión Pro Bono, featuring María Delfina Balestra. It then continued with Brazil's Instituto Pro Bono, featuring Marcos Fuchs, followed by Chile's Fundación Pro Bono, featuring Carolina Contreras. The last installment in June was a double interview with Fundación Pro Bono Colombia's team in Bogotá. Several dozen participants from law firms and other Network members attended.
The weekly series will continue into July, beginning on July 6 with the following members and affiliates:
For more information on the interview schedule, please contact Jorge Escobedo at jescobedo@nycbar.org.
xxx
The Vance Center received long-awaited news that Fundación Pro Bono Uruguay received its registration and has launched its operations. Under the direction of seasoned pro bono champion Nicolás Etcheverry, the Faculty of Law at Universidad de Montevideo, where he serves as Dean, will operate the country's first pro bono clearinghouse.
Qualifying individuals and non-profits are eligible to receive pro bono legal services from Uruguay's most reputable law firms, who signed on to a working agreement with the clearinghouse earlier this spring. The clearinghouse's work focuses on legal assistance in human rights, the environment, and anti-corruption efforts. Fundación Pro Bono Uruguay now will to seek membership in the Network, where it has been an affiliate.