Vance Center Addresses Pro Bono Expansion and Migration Rights in Latin America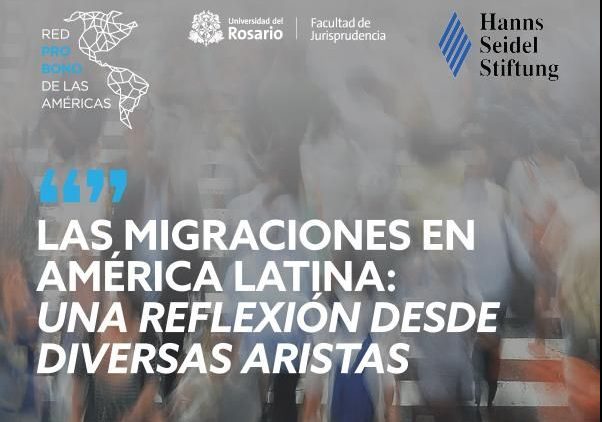 The Vance Center organized this month with Fundación Pro Bono Colombia an international forum on pro bono practice and access to justice, co-sponsored by USAID.  With hundreds of lawyers, human rights advocates, and law students attending, the forum encouraged lawyers outside of Colombia's cities to engage in pro bono work on behalf of victims of the country's long civil conflict. Director of Pro Bono Partnerships Jorge Escobedo moderated a discussion on technology and social justice, specifically in the context of the COVID-19 pandemic.
Several Vance Center Committee members served as moderators or panelists at the forum: Hunter Carter (Arent Fox), Todd Crider (Simpson Thacher & Bartlett), Antonia Stolper (Shearman & Sterling) and Veronica Rodriguez (Paul Hastings). XX
The Vance Center and other members of the Pro Bono Network of the Americas  collaborated with Universidad del Rosario in Bogotá to hold a two-day conference on migration in Latin America. Director of Pro Bono Partnerships Jorge Escobedo moderated a conversation on statelessness and return, with experts from Chile, Colombia and Mexico and Juan Pablo Terminiello of the   Office of the United Nations High Commissioner for Refugees (UNHCR).  The panel focused on the complex legal norms and regulations that put vulnerable migrants, and particularly children, at risk of statelessness in the region. Panelists also identified best practices for states and civil society organizations to assist stateless persons.
A recording of the event will be available on social media in coming weeks.