Vance Center Continues Pro Bono Survey with Latin Lawyer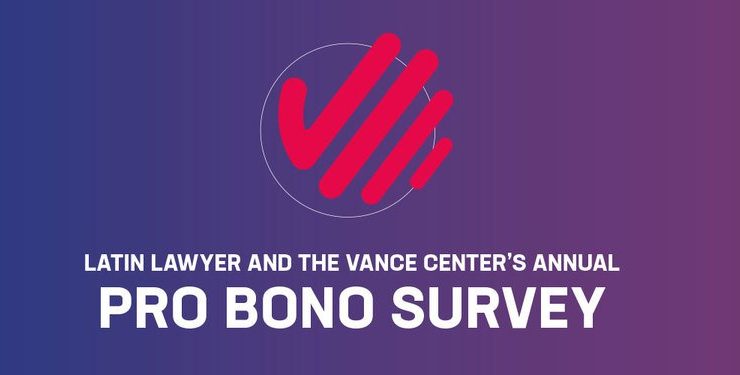 With 130 law firms participating across Latin America, the 2017 annual Vance Center/Latin Lawyer pro bono survey is out, delayed for a few months by a revamping of its questions. The results indicate continued progress in expanding and institutionalizing pro bono practice throughout the region.
With 85% of responding law firms reporting having a pro bono coordinator on staff in 2017 and 78% reporting measurement of their pro bono work, firms increasingly consider pro bono engagement as a fundamental component of their overall practice. For many, pro bono work also functions as the cornerstone of their community engagement and corporate social responsibility efforts.
Survey results also highlight the key role of Pro Bono Network of the Americas clearinghouse members, the Vance Center's partners in the region: 81% of participating law firms are members of a local clearinghouse; and 62% make financial contributions to support the work of those organizations.
Based on feedback from Network clearinghouses, the Vance Center and Latin Lawyer identified 51 law firms demonstrating outstanding pro bono work as Leading Lights. These firms made active contributions to the pro bono infrastructure in their countries, recognized their lawyers' pro bono efforts, and supported clearinghouses.
The Vance Center would like to thank to Committee members Werner Ahlers, Todd Crider, David Flechner and Antonia Stolper  for their participation in the production of this year's survey.
To access the survey click here