Vance Center Expands Support of US Journalism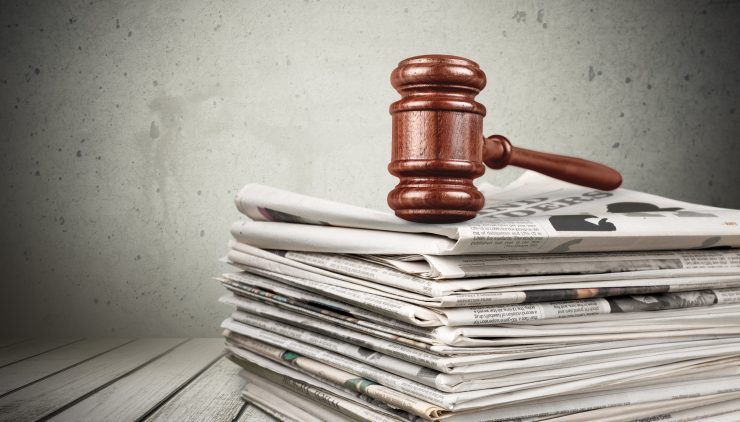 Two years after its launch, Lawyers for Reporters marked particular client successes, as well as its overall achievements in support of local and mission-focused US journalism.  LFR's roster totals 133 clients in 30 states and the District of Columbia and includes Afghan, Russian, Belorussian, and Venezuelan journalists-in-exile in the U.S. More than 173 attorneys at 26 law firms nationwide have served as co-counsel, providing LFR with expertise and qualification in all the matters and states where it practices.
In October 2022, LFR participated in the Independent News Sustainability Summit in Austin, Texas, sponsored by the Knight Foundation and hosted by LION Publishers, News Revenue Hub and RevLab at The Texas Tribune. The summit brought together 500 independent news leaders and supporters from across the country for three days of discussion on how to make independent news businesses sustainable. Several LFR clients received recognition for their accomplishments:
In November 2022, the law firm Davis Polk recognized its team of attorneys assisting LFR client The Prison Journalism Project (PJP) at its annual Pro Bono Awards. PJP works with incarcerated people, training them to become journalists, publishing their work, and providing them with an opportunity to be heard in the debate on criminal justice reform. The Davis Polk team helped to incorporate PJP and secure it 501(c)(3) tax-exempt status.
PJP is one of several exceptional LFR clients working nationally with strongly-focused social justice missions.  LFR, working with Hughes Hubbard & Reed, helped incorporate as a nonprofit The Yappie, which informs and empowers the Asian American and Pacific Islander communities.  Proskauer has co-counseled on several issues with LFR on behalf of Bolts, which reports on local elections and obscure institutions that shape public policy but are dangerously overlooked.
This fall, LFR advised local, independent community publications in the Bay Area, Southeastern Pennsylvania, and Southern Texas to settle onerous copyright infringement claims. These clients received legal threats demanding significant sums threatening their viability. The majority of these threats stem from a handful of firms that target small-scale publications usually lacking legal representation to respond.