Vance Center Gains New Capacity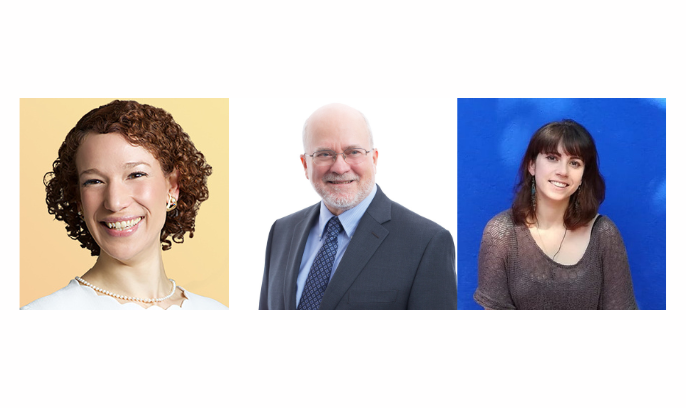 The Vance Center expanded its staff and its advisory committee. 
Lucila (Luli) Hemmingsen joined the Vance Center Committee as a representative of King & Spalding. Dual-qualified in civil law and common law, she focuses her practice on international commercial and investment arbitration, and public international law matters, with a particular emphasis in Latin America. She graduated from law school in Buenos Aires and began her career in the litigation and international arbitration department of Marval, O'Farrell & Mairal. Her active pro bono practice includes matters involving public international law and human rights law, and she also is deeply involved in diversity and women empowerment initiatives. She practices in English, Spanish, and Portuguese. 
Natalie Southwick joined the Vance Center staff as Communications Manager, the organization's first full-time communications specialist. This role involves developing the organization's communications strategy and overseeing its implementation, working with the entire staff and the Vance Center Committee's communications sub-committee. Southwick worked previously for over five years at the Committee to Protect Journalists. She has a master's degree in International Human Rights from the Josef Korbel School of International Studies at the University of Denver and a bachelor's degree in journalism with honors from the Medill School of Journalism at Northwestern University. She is fluent in Spanish, with basic knowledge of Portuguese. 
Douglass Cassel joined the Vance Center as special counsel on a part-time basis. A recognized expert on business and human rights, international human rights law, and public international law, he has taught in these fields for decades, most recently at Notre Dame Law School. He also has assisted human rights victims before the Inter-American Commission and Court of Human Rights, the European Court of Human Rights, and the International Criminal Court, served as Legal Advisor to the United Nations Truth Commission for El Salvador, chaired an independent international panel investigating paramilitary killings in Northern Ireland, and helped negotiate the transitional justice provisions of Colombia's peace treaty with the FARC. Working with the Vance Center in 2021, he secured precautionary measures from the Inter-American Commission on behalf of the owners of Nicavisión, S.A., who credited the measures for saving the last independent TV station with nationwide coverage in Nicaragua.