Vance Center Launches Rights Guide in Brazil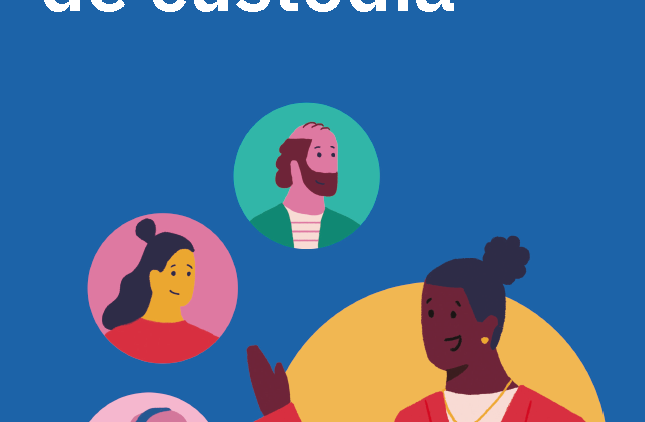 With Instituto Pro Bono and Tauil & Chequer Advogados associado a Mayer Brown, the Vance Center launched the "Migrants, Refugees and Custody Hearings" booklet at an event in Sao Paulo, Brazil.
The booklet resulted from Vance Center research showing that migrants and refugees  facing the Brazilian criminal justice system lack basic understanding of their rights. Instituto Pro Bono, Brazil's national pro bono clearinghouse, and its member law firms previously had begun supporting pre-trial detainees at detention hearings.
Together with Instituto Pro Bono, the Vance Center engaged with Tauil & Chequer Advogados associado a Mayer Brown and BNY Mellon to produce a booklet explaining the specific rights of migrants and other minorities at the particularly problematic stage of the detention hearing..
The booklet, available in Portuguese, English, Spanish and French, seeks to help Brazilians and migrants to navigate the criminal justice system, in particular the detention hearing,  by explaining  their rights in a simple, accessible manner.
In the detention hearing, a judge analyzes whether to continue detention until trial, which may come only years later. The hearing also serves to verify whether the original arrest was legal, as well as whether the person suffered mistreatment by the police or in detention.
At the launch event, Brazilian Supreme Court Judge Ricardo Lewandowski underlined the mass incarceration problem in Brazil. Marcos Fuchs, executive director of Institute Pro Bono, emphasized the importance of law firm lawyers getting involved in expanding the understanding of basic rights for Brazilians and foreigners. Ana Luiza Martins, partner at Tauil & Chequer Advogados associado a Mayer Brown flagged the lack of interpreters at detention hearings and reaffirmed the need to have the booklet in different languages.
Vance Center Latin America Policy Director Jaime Chavez-Alor, participating virtually, underscored that access to justice requires informing people of their fundamental rights, in this case offering the difference between staying in prison and awaiting trial outside.
The booklets are available here.
A video of the launch event produced by Tauil & Chequer Advogados associado a Mayer Brown is available here.