Vance Center Joins Pro Bono Celebrations in Argentina and Mexico 
Latin America Policy Director Jaime Chávez Alor participated in a weeklong pro bono celebration held by the Pro Bono Commission of the Bar Association of the City of Buenos Aires, and the Pro Bono Mexico Standards with Centro Mexicano Pro Bono, Appleseed, Fundación Barra Mexicana de Abogados, and others.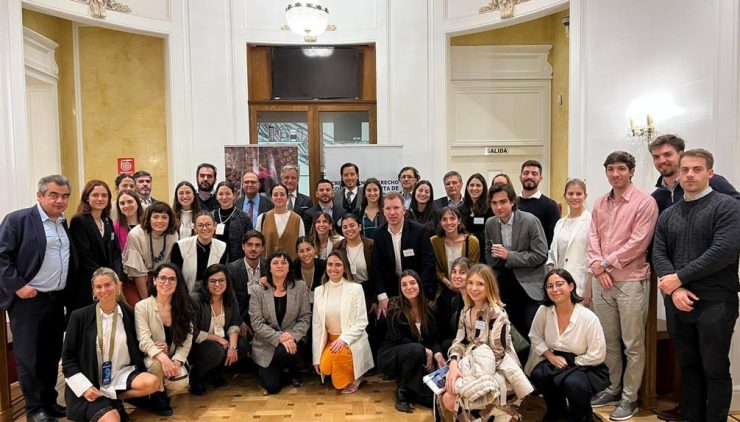 Participants in Pro Bono Week in Buenos Aires, Argentina, October 3-5, 2023. Photo: Vance Center
From October 3-5, the Pro Bono Commission organized nine panels on key issues for pro bono practice in Argentina and the region, including children, access to justice, ESG, media freedom, new technologies, reproductive rights, gender, and diversity. Chávez Alor moderated a panel on the role of pro bono advocacy in combating corruption and generating change for accountability and transparency, with speakers José Martínez de Hoz, Partner at MHR Abogados; Pablo Secchi, Executive Director of Poder Ciudadano; Ignacio Meggiolaro, Partner at MBP Partners; and Guillermo Jorge, Partner at Bruchou & Funes de Rioja. The panel discussion identified specific ideas for initiatives that could include participation of pro bono lawyers, including strengthening the capacity of anti-corruption institutions and social auditing projects. 
The Pro Bono Network of the Americas, Thomson Reuters Foundation's TrustLaw network and the Center for Reproductive Rights supported the organization of this event, which drew more than 300 participants through the week. 
In Mexico, Chávez Alor participated in a panel on best practices for pro bono alliances in Mexico and Latin America, organized by Pro Bono Standards Mexico and Hogan Lovells Mexico. In this panel, Chávez Alor explained the work of the Pro Bono Network of the Americas and the importance of networks that facilitate large-scale projects with a positive impact for the regional legal community.