Vance Center-Latin Lawyer Annual Pro Bono Survey Receives Record Response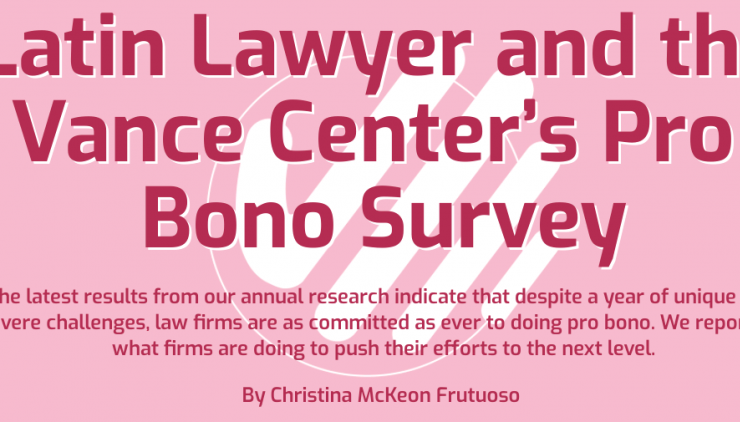 Latin Lawyer published the 2020 annual survey of pro bono practice in Latin America, which it conducts with the Vance Center, for the 13th year. Despite the global COVID-19 pandemic, a record-breaking 175 law firms throughout the region responded to the survey in 2020, marking a greater commitment than ever to pro bono practice. Based on feedback from the members of the Pro Bono Network of the Americas, the survey also identified 78 law firms for recognition as "Leading Lights"  for their outstanding pro bono work.
The results are encouraging: some 88% of law firm respondents indicated that they source pro bono work through national pro bono clearinghouses participating in the Network and 60% of law firms have recently made financial contributions to those clearinghouses, with more committed to doing so in the near future. Notably, a record 84% of law firms also indicated that they measure and track pro bono practice. These metrics confirm that robust institutional pro bono practices are in place at Latin American firms and that they continue to strengthen.
The Vance Center congratulates Vance Center Committee Vice Chair for Latin America Antonia Stolper, who was honored with Latin Lawyer's "Lifetime Achievement Award" in this year's survey publication.
The Vance Center also thanks Committee members Todd Crider, Werner Ahlers,  Jaime Trujillo and Veronica Rodriguez for their participation in the production of this year's survey.