Vance Center Leads Panel on International Pro Bono Practice and Rule of Law at World Law Congress
On July 20, the New York City Bar Association hosted the first day of the World Law Congress, as Vance Center staff and Committee members participated in multiple panels.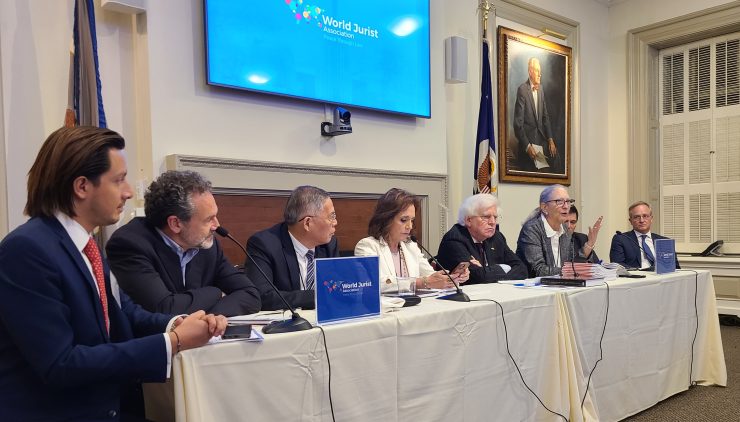 Organized by the World Jurist Association (WJA), the 28th edition of the Congress brought together more than 300 judges, lawyers, policymakers, civil society representatives, students, public officials, and others, including current and former heads of state and prominent activists. 
The day began with welcome remarks to the hundreds of attendees packed into the City Bar's Meeting Hall from World Jurist Association President Javier Cremades, Ecuadorian President Guillermo Lasso, and City Bar President Susan J. Kohlmann.  
Retired U.S. Supreme Court Justice Anthony Kennedy addressed the room before the presentation of the WJA Medal of Honor to three recipients, including the former United Nations Special Rapporteur on the Independence of Judges and Lawyers Diego García-Sayán, who regularly relied on Vance Center research in his tenure as Special Rapporteur and continues to work with the Vance Center on initiatives related to judicial independence.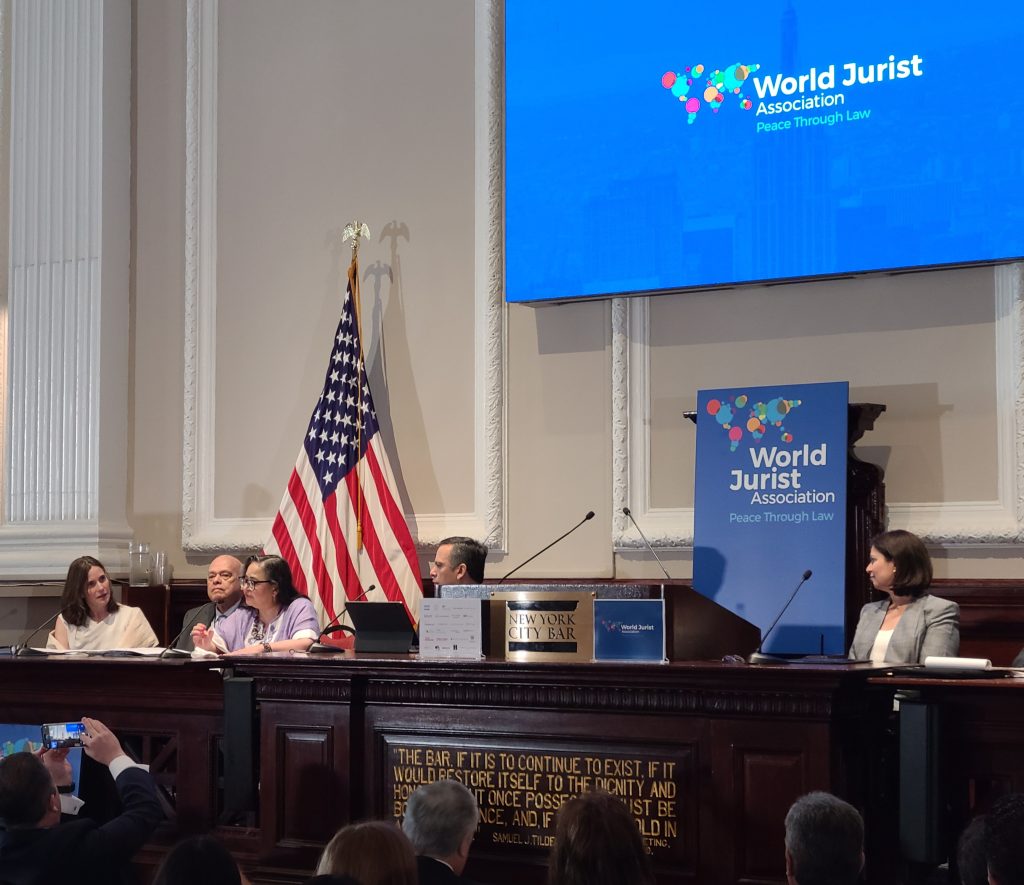 The remainder of the day's agenda was filled with more than 50 panel discussions that occupied nearly every room across three floors of the City Bar. The discussions focused on a number of thematic categories, including Judges & Environmental Rule of Law, Energy Transition & Climate, International Justice, Human Rights, Freedom of Expression and AI, and youth perspectives on rule of law, among others. 
During the afternoon session, Vance Center Latin America Policy Director Jaime Chávez Alor moderated a panel on the relationship between pro bono work and the rule of law. "International Pro Bono Practice – Supporting the Rule of Law" featured insight from panelists with expertise spanning the globe: Todd Crider, Vance Center Committee member and partner at Simpson Thacher; Vance Center Committee Latin America Vice-Chair and Of Counsel at Shearman & Sterling, Antonia Stolper; Dolores Aguinaco, President of Fundación Barra Mexicana; Andrés Conde, executive director of Save the Children Spain; James R. Silkenat, former president of the American Bar Association and former chair of the City Bar Council of International Affairs; Pablo Guerrero, partner at Barros & Errázuriz in Chile; and Naigen Zhang, Professor of Law at Fudan University in Shanghai, China. 
The panelists noted the many ways pro bono work can support the rule of law, and the diverse approaches required for different contexts and regions. Multiple speakers emphasized the need for lawyers to coordinate their efforts with civil society groups engaged on the issue, and their critical role in generating and upholding trust in legal and judicial systems.  
"If we as lawyers don't organize ourselves, along with civil society, nobody else is going to do it for us. We represent the rule of law. We are lawyers, that's our job and our responsibility," Stolper said. 
Several other Vance Center Committee members also lent their expertise and perspectives to the day's discussions. Liza Velazquez, partner at Paul, Weiss, joined a panel on legal responses to sexual violence against children, and Lucila (Luli) Hemmingsen, partner at King & Spalding, spoke on a panel entitled "Climate Change, Energy Transition and the Rule of Law in the Americas."