Vance Center Reports on Judges' Freedom of Speech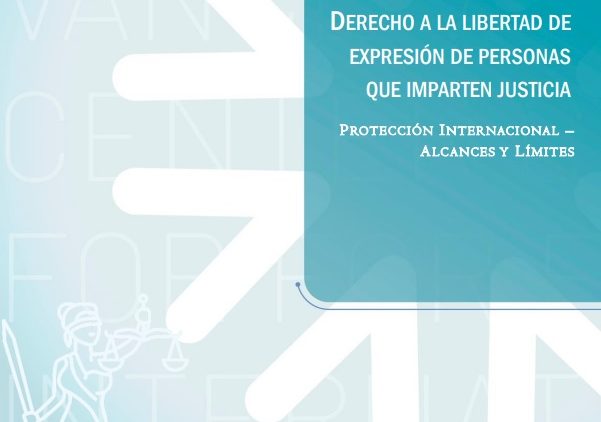 In pursuit of judicial independence and integrity in Latin America and to provide independent judicial associations and judges with tools to protect their rights, the Vance Center published a report on the freedom of speech for judges, with the pro bono assistance of  Debevoise & Plimpton LLP.
Vance Center Latin America Policy Director Jaime Chavez- Alor presented the report at an event organized by the Guatemalan Association of Judges for Integrity (AGJI for its acronym in Spanish). He identified common misconceptions regarding the right to freedom of speech of judges, as some assert that judges may express themselves only through judicial decisions.
While some limits are valid, international law provides various guarantees, as the report explained with specific reference to international legal instruments and case law by regional courts of human rights. The limits chiefly apply to statements concerning pending cases, as well as participation in politics; however, the right protects statements defending democracy and matters of appropriate concern for the judiciary.
Judges from different jurisdictions in Latin America attended the event, along with members of academic institutions, civil society organizations, human rights defenders, and U.S. Ambassador to Guatemala Mr. William W. Popp also participated.
Chavez-Alor also highlighted the relevance of the work of local and regional judicial associations like the AGJI in advancing judicial independence and good governance in the region, which ultimately impact the quality of justice and the strength of the rule of law.
The report is available here.